Day TwentyNine -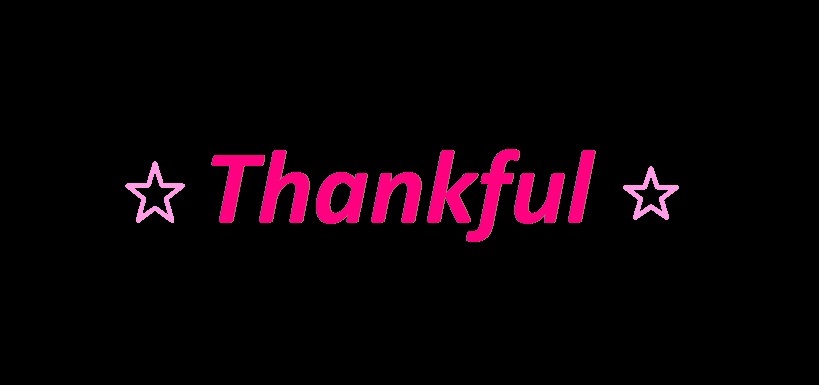 United States
November 29, 2017 12:44pm CST
Today I'm thankful I have Choices. As not everyone has them. So whether it be the choice to eat the toasted ketchup sandwich I just had for lunch, fast foods days after days - or not eat vegetables and fish etc.. The choice to make these darn cookies now - or wait again until later.. The choice to spend lots of time watching tv / listening to music - or cleaning up the house / getting errands done.. The choice to wear what I want when I want - and not wear what I don't.. The choice to take - or not take meds that don't work.. The choice to be friends with who I want, and date who I want - or to ignore those who are rude.. The choice to get married - or not get married.. OR the choice to have kids - or not have kids.. I am very thankful that I and only I get to decide what I do with my life. Photo is mine. Made using paint on my laptop.
8 responses

• Los Angeles, California
29 Nov
Everyone has choices over everything. Common sense prevents us from making bad or frivolous choices. Sometimes it may seem we are in a no choice situation but there is a choice.

• United States
29 Nov
Not everyone. But most people, yes


• Jacksonville, Florida
29 Nov
I am also grateful for the freedom we have to choose these things. =) Free will is an amazing gift!

• United States
29 Nov
Yes it is!

. But of course feel bad for all those who can't make their own choices.

.

• Onaway, Michigan
29 Nov
I love these and I agree with all of them.

• United States
30 Nov
I am glad the right to choose how to live my life, too.

• United States
29 Nov
Yes that is nice isn't it and not something we should ever take for granted.

• United States
29 Nov
Gratefulness, gratefulness, freedom and choice, and many more things are the things that we enjoy! I agree that it's nice to have that.