Your too envious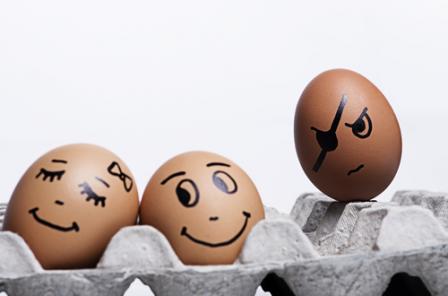 Philippines
November 29, 2017 6:18pm CST
Is this the world we wanted? Is this the world that we all cherished? The world full of jealousy? When someone bought something you wanted to have that also. When someone is doing his best you are jealous. Change for the better, move on and do not let envy or jealousy take over you. If you want to succeed no need to destroy others let your talents and hard work will do it for you. What can you say about this?
7 responses

• Philippines
11 Jan
yes even random people outside will give you a nasty look like theyre jealous of youre face

• Philippines
11 Jan
@ebanreb
did you experienced it too? like intimidating look at you

• Green Bay, Wisconsin
30 Nov
I agree. Jealousy ruins so many lives. It's best to stow it and just do your best with the talents you've been given.

• Philippines
30 Nov
Yeah that is right it ruins relationship much worst families

• Philippines
30 Nov
Absolutely. Once you put jealousy over your head. That monster will push you to be more evil

•
30 Nov
Wise words. Hope many applied it!

• Malaysia
30 Nov
I can only think of one word to describe people who are jealous - insecure.

• Philippines
30 Nov
aBsolutely right they are insecure to you or to the person so they are jealous


• Philippines
30 Nov
Your absolutely correct my friend. They are sick as hell lol

• United States
30 Nov
Oh how nice. I know life is as it will be.

• Philippines
30 Nov
Yeah life is this way full of jealous people but hope we can change their attitude towards good life and good attitude.