The Eyes and Ears Are Everywhere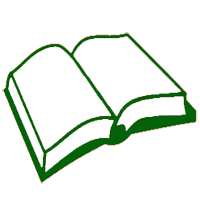 Singapore
November 29, 2017 8:30pm CST
When I was young I thought no one really cared. However, over time, I realized it was the opposite. Our hard work and sincerity are never wasted; and the opposite is also true. The eyes and ears are everywhere. Our efforts build up and define who we really are. Children are taught many subjects with an eye on employment potential but not enough of those that are enduring. The point is not driven home well. It does not help our adult life and leaders do not set an encouraging example. People get ahead through perceived shortcuts while those who stick to fairness are painted as naïve and even as losers. However, those who stick by the basics do not lose out in the end. They have better control over their lives and also more contented. They attract those of similar ilk. Hard work and rewards therefrom can never be termed as a losing proposition. Ill-gotten wealth will prove a burden though those who have them are even feted by media. They carry a physical and mental burden. Their comeuppance is not far away and they live with guilt. I live with an awareness my life is an open book, and that attitude lightens my journey. How do you find comfort and what is your attitude in general for peace of mind? Image: Open Book from Wikimedia images
8 responses

• United States
30 Nov
Hello dear friend Siva. Your words are so wise my friend.. I find that quiet time at any time is best for peace and I strive to get it, even in the midst of great intense vexation. Peace to you Siva.

• United States
30 Nov
@Shiva49
I am so glad to be here friend..it has been difficult to get here recently. Thanks and nice also to see you posting.

• Singapore
30 Nov
@TiarasOceanView
I was also away for months but managed to respond to others discussions but not in a mood to post new discussions of my own. Now I feel like sharing my own and contribute - siva


• Roseburg, Oregon
30 Nov
Children that do good in school should do good in their life. Most of the time it is that way.

• Philippines
30 Nov
Flow like a river, this is how I live my life. I just let it go as it is, as a result, less stress

• Malaysia
30 Nov
Mine is very simple - discover what I enjoy doing and try my best to be successful at it through hard work and patience.


• Bunbury, Australia
30 Nov
Certainly a strong moral character and high ideals are very important but sadly lacking in many.

• Australia
6 Dec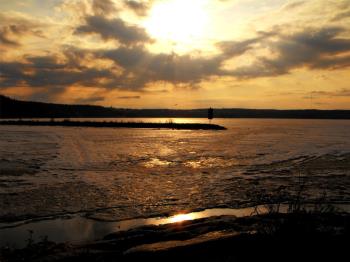 Life itself comes and goes, and the attitude of being alive in it with a certain despondency creates a weakness in you that only love can overcome. We all are born with weaknesses as such, and are fragile and need compassionate caring for. As we grow stronger, we miss this caring and love and compassion and seek it in the world, when the real truth is that we can only ever give it truly to ourselves. When we do this, we open up ourselves to ourselves, and to the world too. We find God in ourselves and in others when we find him in our self. Eyes and ears are everywhere, except so often in ourselves. Our inner awareness must grow conscious of itself as our self. Meaningfulness comes from forgetting meanness, and greed, and from opening up our hearts to the World, and to our self.

• Singapore
6 Dec
Well said Steve, the world lacks love. We look everywhere for it except where it really matters - opening our hearts to the world. The oneness of creation, borne out of love, should be the path and not division and avariciousness like what pervade our actions now.Though god is loved and feared we tend to worship Mammon subconsciously; it is never far from our thoughts thus planting the ills that envelope us to the extent of nauseating and preventing us from leading a healthy life. The path is simple but there is no shortcut to it! We have to let go of needless luggage but for that we need to accept the reality that we share this blessed place and not own it - siva

• Australia
6 Dec
@Shiva49
Thanks, siva. Yes, the path might be simple, but as the Bible says, it's a narrow path, and probably that's why so many of us fall off it at times.....when we love fully, it better glues our feet to the path then, preventing us from falling off. The needless luggage also tends to pull us off the path too, and it also makes it harder for us to climb back onto it then also.