JJ's Vinyl Madness Countdown #717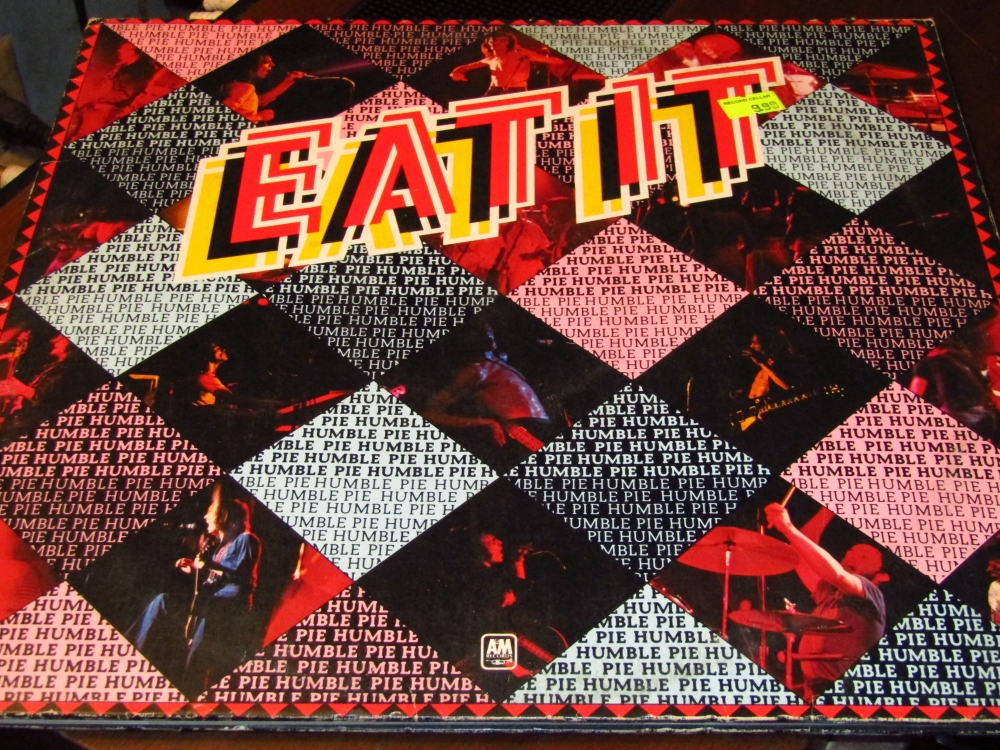 United States
November 30, 2017 3:31am CST
Pie for breakfast. Pie and coughee for breakfast. Yep. That sounds like a good way to start my morning. Eat it, baby. And drink it. Humble Pie - Eat It

From "Eat It" - the sixth album by "Humble Pie", released in 1973. Steve Marriott (Guitars, Harmonica, Keyboards, Remixing, Vocals), Dave "Clem" Clempson (Gu...
6 responses


• United States
30 Nov
Is tryin' to edumacate you


• China
30 Nov
A musical breakfast ! Never eat humble pie,because you always do the right thing.

• United States
30 Nov
I rank their album Smokin' in my all-time favorite top 20, I've been through a lot of copies of it

• China
1 Dec
@JolietJake
What a pity! I can't understand what they are singing without the subtitles in English.

• United States
1 Dec
@changjiangzhibin89
Lots of rock songs are that way, even I can't pick out all the words to many of them

• Los Angeles, California
30 Nov
This is after Frampton left?

• United States
30 Nov
Yeah, this was '73, Frampton left in '71

• Portugal
30 Nov
Enjoy your breakfast and your pie


• United States
30 Nov
I shall...oh yes, all four sides of Pie.

• Defuniak Springs, Florida
30 Nov
Sounds like a good breakfast. Enjoy!

• St. Catharines, Ontario
30 Nov
Put an egg in your shoe and beat it...