It's All About the Music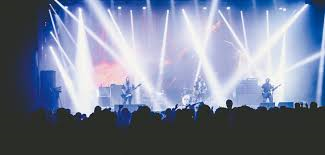 Saco, Maine
November 30, 2017 3:07pm CST
When I was born in 1950, the hit song of the year was a tune called "Music, Music, Music," by a female singer named Teresa Brewer. As I got older, I became familiar with the kinds of music my parents liked that dated way back to the 1930's and 1940's and the years during the Second World War. My mother liked old-fashioned country-western music, while my father loved the Big Band Era. So it wasn't unusual that "The Lawrence Welk Show" was a big favorite of theirs. As a kid, I had no choice but to sit through it on Saturday nights. But when the 1960's came around, I started getting interested in the more popular music of the time, which included tunes by artists like Elvis Presley, Del Shannon, Leslie Gore, and Bobby Darin. Then, in 1963, the British Invasion hit American shores in the form of bands called the Beatles, the Rolling Stones, and the Dave Clark Five, to name a few, and I never looked back. From there, I moved on to the psychedelic bands of the later '60's, such as Iron Butterfly, the rock-and-roll of the 70's, the Big Hair bands of the 80's, the hard rock of the 90's, and even some of the heavy metal bands of those years. Some of my favorite groups were Led Zeppelin, The Who, Billy Squier, Metallica, ACDC, and Kiss, again to name but a few. While I've come to appreciate a much broader range of music, I still love the music I listened to while I was growing up with my kids. And now, I tend to choose my music depending on what mood I'm in. If I feel like reading or writing, I play Classical or New Age. If I feel like moving around, I put on some Hard Rock. If I'm feeling mellow, it might be Jazz or Easy Listening. If I'm feeling nostalgic, I'll turn on something from the Big Band era and imagine my parents dancing to it in the living room. And if I'm driving, and a good fast song comes on, I crank it up and get some pretty interesting looks from other drivers as I drive along pounding on the steering wheel. (I've been known to blow speakers that way.) My grandkids can't believe that their Nanny (which is what they call me) still likes that kind of music. I simply tell them this: some of us grow up more slowly than others. And then again, when it comes to music, some of us never do!

(Public Domain Image)
8 responses

• United States
30 Nov
I am 87 and still rocking.The rocking chair has not got me yet.Wait.I hate rocking chairs




• Saco, Maine
30 Nov
I like them, but only if they're in front of a fireplace!




• United States
30 Nov
@Raelove
olay.Old rocking chair will get me.Rember this song


• Canada
30 Nov
I listen to a wide variety of music...my one demand....it must be musical. Some things that they try to pass off as music are just noise. I sing along. I don't just hum...I belt it out!

• Saco, Maine
30 Nov
So do I. I don't like rap, gangsta rap, punk rock, etc. It has to rock out or move me in some way, and none of that stuff does.

• Canada
1 Dec
@Raelove
rap doesn't "do it" for me either...yet every now and the some rap will appeal to me....go figure.

• Saco, Maine
1 Dec
@Morleyhunt
The problem with rap is that I find the lyrics too garbled. I can't make out what they're saying. To me, it's not music. It's talking with a beat.


• United States
30 Nov
myLot needs a 'super like' button that is the equivalent of about 10 'normal' likes


• Saco, Maine
30 Nov
Thanks! And hey, why can't a 67-year-old grandma rock out, right?



• United States
30 Nov
@Raelove
My Dad's 81, he listens to rock.

Of course, when I was younger he didn't have much choice, my stereo was louder.


• Saco, Maine
30 Nov
@JolietJake

I used to wear rings on most of my fingers. And I wore wide grooves out of the arms of a wooden rocking chair I'd sit in up in my room my drumming on them. My mother's voice would cry to me from the wilderness.....turn.it.down. Turn WHAT down? Didn't hear you.


• Bunbury, Australia
1 Dec
I remember so many of those names - almost all of them. The 60s were great years for music. And some songs just have to be played loud don't they?

• Saco, Maine
1 Dec
Yes! Some music is meant to be played softly. But just the word "rock" implies loudness!

• Los Angeles, California
30 Nov
We are never too old to rock and roll!

• Saco, Maine
30 Nov
I like that. No, we are not!

• Rochester, New York
1 Dec
I listen to classic rock all the time. When I'm at work I have iHeart Radio on Kansas radio. Kansas is one of my favorite bands that I grew up with. I like just about all other kinds except for rap. I won't listen to that.

• Saco, Maine
1 Dec
Neither will I. And so much of it now is just copy-cat stuff. Here in Maine, there's a rapper named Spose who cut a whole album in one day. It's all f this and f that...he can keep it.


• Saco, Maine
1 Dec
I don't care for CW either. Most of it is too tear-jerky for me.

• United States
1 Dec
There's no expiration date on good music. I'm counting down my favorite pop standards (hold that thought on Teresa Brewer), and only one song on my list was released in my lifetime.

• Saco, Maine
1 Dec
No, there isn't. And there is music for every mood and every occasion.