Facts About Me - Christmas Season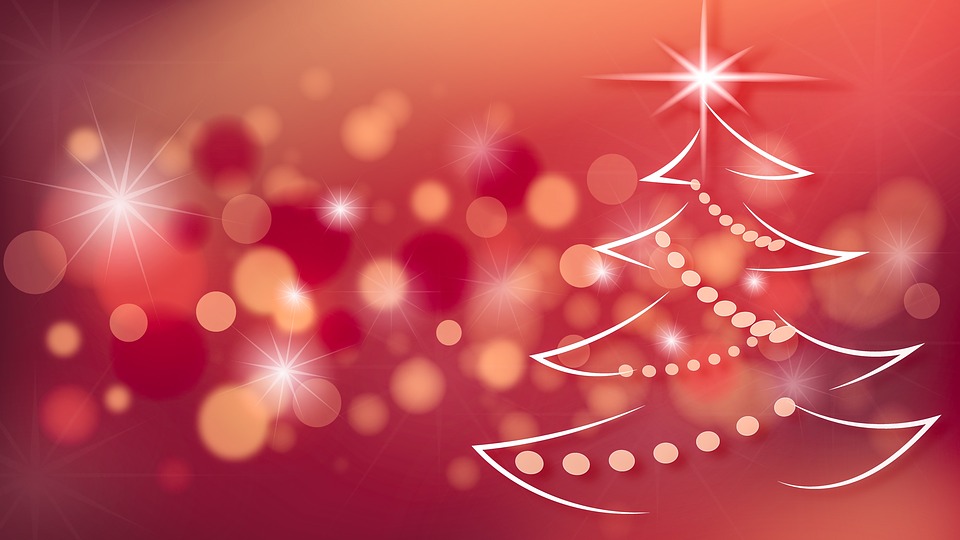 United States
November 30, 2017 5:33pm CST
Hiyeeee, everyone. :) It's been a few weeks since I've done the Facts About Me post, and with tomorrow being December 1st, I figured I'd do one for the Christmas season. 1. The Christmas season in general makes me happy; the music, decor...I love the atmosphere of it. 2. I actually enjoy going out on Black Friday, or at least Black Friday weekend. It kind of starts the Christmas season for me. 3. Some of my favorite Christmas movies include Jingle All The Way, Home Alone 1 & 2, The Muppet Christmas Carol, The Ref and The Santa Clause trilogy. I also like the original Miracle on 34th Street, and I hope to catch it on TV sometime this year. 4. Some of my favorite Christmas specials are A Charlie Brown Christmas (as well as their other 3 Christmas specials), A Garfield Christmas, A Muppet Family Christmas, Family Circus Christmas, Frosty and Frosty Returns, Mickey's Christmas Carol, Casper's First Christmas, 'Tis The Seasons To Be Smurfy and Rudolph. 5. I have too many favorite Christmas songs/carols to name lol. 6. My favorite Christmas treats are cookies, without a doubt lol. I do like the candy, like the red and green M&Ms, but I love cookies lol. 7. I think the tree this year will be a snow/snowman theme. I'm not 100% sure yet. 8. I'm not 100% sure on the plans yet either, but I think we're doing presents here Christmas morning and then going to my brother's later that day for dinner. I'm sure a good chunk of you knew these things already, but now they're posted for those who didn't know lol. I hope you all have a wonderful season. :) Take care, everyone. I'll be back later. Photo Credit: Pixabay.
5 responses

• United States
1 Dec
A snowman themed tree..

can i move in for the month

• United States
2 Dec
@tammys85
woooo! We can stay up and wstch wwe and roseanne and golden girls!

• United States
3 Dec
@Courtlynn
The theme has been changed to Santa; they bought new ornaments tonight. We have a tree topper that looks like a Santa hat tho, it's so cute lol. :D Now I know what we're doing when we can finally hang out lol. And snacks tho, we gotta have snacks.



• Agate, Colorado
1 Dec
The santa clause triology is the best! That and the grinch one. The christmas tree theme sounds adorable

• Agate, Colorado
2 Dec
@tammys85
Girl that's the only grinch i watch lol the one with people is a disgrace to the original I like that idea its really cute :D

• United States
3 Dec
@skydream
OOOOH. I thought you meant the movie haha. I don't hate it, just never sat down to watch it. I'm good with the animated version lol. Aw thanks, but they changed it haha. They're doing a Santa tree now since they bought some new ornaments. We even have a tree topper that looks like a Santa hat. :)

• Philippines
1 Dec
Wonderful and I'm glad you love Christmas. I'm not really a Christmas person but I don't get depressed during this season. It only makes me busier. Christmas = busy for me. Has been like that since I can remember. it's just a lot of work for me.

• Green Bay, Wisconsin
4 Dec
Funny, I've seen most of those movies. I haven't seen Garfield Christmas. I don't know how I've missed that one. Christmas is a wonderful time of year, it just makes me happy too. Christmas music - oh yeah. I have it on most of the time. Enjoy the cookies and everything that goes with Christmas.

• Green Bay, Wisconsin
6 Dec
@tammys85
I'll need to look it up on YouTube. Christmas is the best, with all the awesome specials and movies, and the music. I have it playing while I'm working. It helps the smile on my face just get bigger and gets the atmosphere here perfect.


• Cuyahoga Falls, Ohio
30 Nov
Thanks for sharing these Christmas facts about you.