Felt Hand Ornaments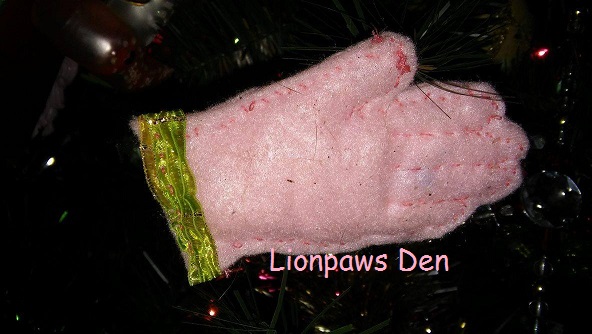 United States
November 30, 2017 8:43pm CST
I'm looking forward to starting this year's crafting project. I've done this a few times where I make ornaments out of my daughter's hands. So I have one set when my two oldest where younger. Then last year I made a new set to add my baby girl. Its so much fun to do with my kids. They need to pick out colors for this years hands. Do you like making handmade ornaments? What have you made? My kids and I have made a number of different holiday ornaments over the years. Photo is of my baby's hand from last year.
3 responses

• Peoria, Arizona
1 Dec
That is very interesting! I have only made handmade ornaments once, they were made out of gingerbread and then put into something so they didn't crumble and such.

• United States
1 Dec
That sounds like so much fun! We've done a ton of different holiday decorations out of salt-dough. I never thought about gingerbread thinking thats more foodish!

• Peoria, Arizona
2 Dec
@Daelii
I did it when I was at a sleepover. I had no idea how it works haha It is so neat though and after so many years, still smells good!

• Boise, Idaho
1 Dec
What an interesting idea. We don't make any but I have seen some that would be great ideas.

• United States
1 Dec
there are soo many ideas to try!!!

• Boise, Idaho
1 Dec
@Daelii
.....Oh, yes. Where to start.....

• Bunbury, Australia
1 Dec
I haven't heard of anyone doing this but it is a great idea.

• United States
1 Dec
It was something I figured to try out since I couldn't get a painted hand print on a christmas bulb that good. it kept all smearing and getting blurry. So I thought it would be a cute gift for my husband!