Twenty Six Days of Books: Day 2: B.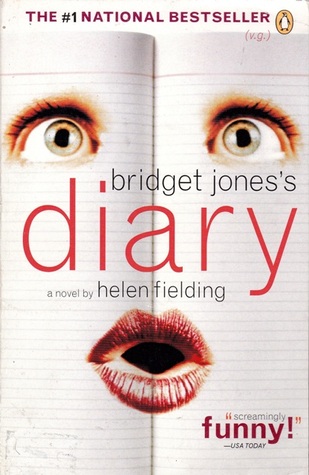 Ponce De Leon, Florida
December 1, 2017 11:57am CST
Today is day number two of the series I started yesterday entitled Twenty six days of Books. If you are interested in following along with this series, you will be able to find all the posts by clicking on the tag "twenty six days of books". I encourage you to join in on the fun and do your own twenty six days of something-books, songs or movies. And then do one every day for every letter in the alphabet. Today's letter is B, and the book for today is "Bridget Jones Diary" by Helen Fielding. This is probably one of the first chick lit books I remember reading, and have since read all the books in the series as well as seen all the movies that were made based on the books. It is written as a diary of a thrift something single Bridget Jones as she struggles to maintain her sanity and waistline. The book is hilarious and I think brings to light what a lot of women are thinking, feeling and going through. Of course with much more humor. Good easy read, and easy to fall in love with the characters. Have you read this? Picture courtesy of Google.
4 responses

• Los Angeles, California
1 Dec
I presume you have seen the three Bridget Jones movies.

• Ponce De Leon, Florida
1 Dec
I said in the post that I had. Lol. The third one wasn't really anything like the book, plus I was made after Renee had her creepy facelift. So she looks really different.

• Los Angeles, California
1 Dec
@thislittlepennyearns
I had to reread the post to see that. Yeah, a senior moment. I saw the first two but not the third. I will never understand why she had facework done. It's not like she was a great beauty or had reached that difficult age for an actress.

• Ponce De Leon, Florida
1 Dec
@JohnRoberts
The face lift made her look worse. Although let's face it she was no beauty queen to begin with. The third is not great.

• Pittsburgh, Pennsylvania
3 Jan
I have not read it, but you made me interested in reading it. I have heard of it though but as movies. I am going to look for the book! are there several books or was that just in the movies?

• Ponce De Leon, Florida
3 Jan
there are three books, just like there are three movies.

• Pittsburgh, Pennsylvania
4 Jan
@thislittlepennyearns
I only heard of one of them. I will have to find them to read as they sound like a great trio of books to read

• Daytona Beach, Florida
1 Dec
I have not read the books but I have seen all three movies and I really enjoy them. I watch them over again from time to time. They are fun to watch.

• Ponce De Leon, Florida
1 Dec
You should try reading the books. They are good as well. Better than the movies.

• United States
2 Dec
I have not read this, or seen the movies...but the book does sound interesting. I'll have to add it to my "to read" list.