It was a real bargain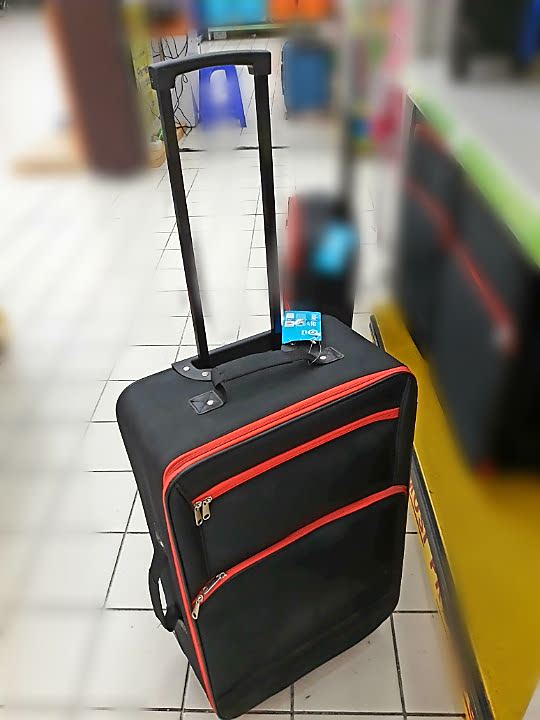 Indonesia
December 1, 2017 6:19pm CST
On my way back from a phone operator where I had to take my race-pack for 5K loop run to be held tomorrow December 3rd, 2017, I stopped by at Botani Square -- it's a large shopping center. I had no intention of buying anything; just looking around. I saw this non-leather suitcase with rolling wheel. The tag says it's US$7.5 I checked the item in case it was not new or it had flaws. It was new and good. Have you seen a non-leather suitcase with wheels worth less than 10 dollars? The guy in charge said it was US$65. It was sold this cheap as there were only a few items remaining. They call it a clearance sale.
5 responses

• Bunbury, Australia
2 Dec
Sometimes you get really good deals at clearance sales. Sounds like this was one of these times.

• Indonesia
2 Dec
I was thinking of having this kind of a suitcase with wheels a long time ago. Luckily, I found this.

• Bunbury, Australia
2 Dec
@yanzalong
Having wheels on a suitcase is very convenient. For us, being older, we'd really battle if we had to carry our cases everywhere.

• Philippines
2 Dec
Grats on getting a good deal.

• Indonesia
2 Dec
Hope it'll be lots of use in the future. I may be doing lots of travel. Thank.


• Indonesia
2 Dec
If you came across such a bargain, would you grasp it?

• United States
2 Dec

• Portugal
2 Dec
That was a very good sale and the suitcase seems to be a good one.

• Indonesia
2 Dec
No too bad. I'll put my clothes in there instead of hanging them all up.

• Roseburg, Oregon
2 Dec
You did get a good bargain to have gotten it that cheap.