+ 300 Apps And Growing That Earn You Money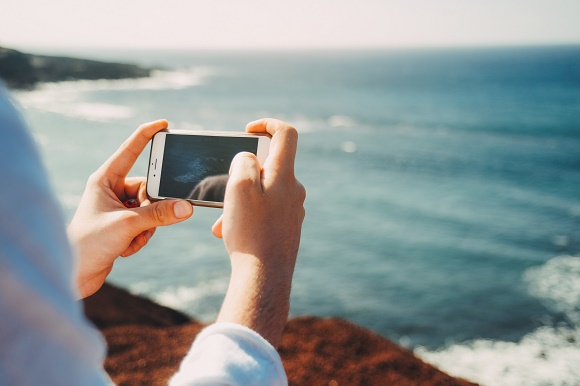 French Polynesia
December 2, 2017 4:17pm CST
As part of my website project I have to identify apps that can be used on your Smartphone's and tablets. So far I have over 300 apps that can earn you money. This number keeps growing all the time and it is amazing how many apps actually pay you. Do you know you can get paid to: • Scratch lottery tickets • Shopping and scanning your receipts • Play fantasy games • Play other games • Watch movie trailers • Unlock your smartphone screen • Take surveys • Complete tasks • Take photos This is only the beginning. There are so many other things you can now do with your smartphone to earn a few bucks. The website is coming right along and each day it is growing as I add more reviews. Currently I'm working on apps and adding reviews for them. Do you use your smartphone to make a few bucks from it? What types of apps do you like to use on your phone?
9 responses


• French Polynesia
2 Dec
There are tons of them out there and I thought I had identified a lot of them and I'm still finding more thant I didn't identify in my first round of checking. It is amazing how so many companies now use apps and so many of them use them to redeem rewards like cash or gift cards.

• Asansol, India
3 Dec
I have heard about them can you give me more info like how much can I earn in slidejoy and they have more ways or not.

• French Polynesia
9 Dec
@mysimplelot
You just have to do your own research on these apps because they all have some tricks that you can use to make money off of them. My information is based on how to use them and if they are legitimate or not.

• Onaway, Michigan
2 Dec
I do a site that is a app have not cashed out yet with it though.

• French Polynesia
3 Dec
There are a lot of them. I just finished a review on one site that pays you to answer a single question at a time. I know you're not paid much, but they send payment as soon as you answer the question. So it could add up over time.

• Onaway, Michigan
3 Dec
@poehere
That sounds cool. Do you have a blog of this if so could you pm me your blog link please

• French Polynesia
3 Dec
@Tina30219
It is a website I ma creating now and I am just starting to add all the reviews to the site. I think I now have almost 20 done and have around 1300 more to go and this number grows daily. so it is a work in progress site and until there are around 100+ reviews on the site and all pages are created it is still on a free hosting. I have paid the hosting, but won't move it over until there is more on the site and more pages are added and filled in.


• Ponce De Leon, Florida
2 Dec
Is your website linked somewhere on your profile.

• French Polynesia
2 Dec
No it is against the rules to link my website to here. I can only talk about it and tell you bits of informatin. But I can use this as a promotion or even milestone on the site.

• French Polynesia
5 Dec
@owlwings
Thanks I'll do that and I won't talk about my site anymore on here.

• United States
2 Dec
I have never downloaded an app of any kind on my smartphone. Looks like I should.

• French Polynesia
2 Dec
It is amazing how you can scan your store receipts and be given cash back rewards that add up to free cash or gift cards. It is worth it to look into a few of them. Right now I have started my app reviews and working on them.

• Green Bay, Wisconsin
4 Dec
That's great there are so many sites you can earn money. I only work on two of them, this and Swagbucks. I don't do apps on my phone. I've had to remove all apps as they eat up my data.

• French Polynesia
5 Dec
Thre are so many things out online that you can do to earn money. It is amazing and surprising what you can find if you just know where to look.

• Green Bay, Wisconsin
5 Dec
@poehere
I see some of them. I am signed up with a writing site, but I have yet to write for it. The topics are usually beyond my knowledge or interest. When I do find a topic of interest, there are about fifty other applications for it. It's up to the client to decide who will write for them.

• French Polynesia
9 Dec
@just4him
You are so right and it isn't always easy to do stuff like this. Most of these apps I found are for stuff like saving money grocery shopping, being a mystery shopper or things like this. It is fun and interesting and they are a good way to get back a few bucks each month when you shop. I even found some apps that you can use that when you shop on line they give you money back.


• Mumbai, India
4 Dec
thats amazing, 300 ! My mobile is hanging now, lol but jokes apart it will be interesting to check all apps/sites.

• French Polynesia
5 Dec
There are a lot of stuff out there if you just look. It is not to ohard to find but a lot of people will only talk about the same things over and over again.

• Mumbai, India
5 Dec
@poehere
Yes, thanks so much but do u have list of these 300 ? Can u share it on gautaam at gmail

• French Polynesia
9 Dec
@gautaam
You'll just need to wait. I'm still working on things and need to get them all in order and written up. Until then I don't want to post this anywhere.


• Boise, Idaho
4 Dec
I'm most folks with smartphones use apps and make a little money. It really depends on a person's lifestyle I would think.

• French Polynesia
5 Dec
I have an old phone that I was or have been using to test this stuff on. I don't really use these apps on my new phone because it really kills the response time and opening up the screen. I know a lot of people love this stuff and use it all the time.

• Boise, Idaho
5 Dec
@poehere
.....The less of them the quicker the page loads I have found.

• French Polynesia
9 Dec
@celticeagle
You are right, but these are things that work on your phone or tablet. They don't download on your computer. Some can, but the ones I found work on your phone.


• Cuyahoga Falls, Ohio
3 Dec
That's a lot of apps. I have some apps on my old Smartphone like Swagbucks and Inbox Dollars. Due to limited storage space on my new phone, I use Checkout 51. I use mostly social media and my own bank's app.

• French Polynesia
5 Dec
I use an old phone for this one it is much better. I agree it can take up a lot of memory and really make your phone slow if you add to many of them there.

• Cuyahoga Falls, Ohio
5 Dec
@poehere
Not a bad idea. I'm waiting to get a SB card so I can add one or two more apps.

• French Polynesia
9 Dec
@KristenH
I found some fun ones. I don't know if you like being a mystery shopper or not. But there are some that pay a lot of money for mystery shoppers. If I had more shops around here and lived in a different location I'd think about doing that one. Sounds like a lot of fun for sure.


• Philippines
3 Dec
Looking forward to this project of yours. i could sure use some money making apps in my phone.

• French Polynesia
3 Dec
I started today to write up some of the reviews and stuff I have tested. I have a lot to test and write up and this will take time. But you can always start off with the reviews I've completed and wait for more reviews to be done.