Dec-1st (bill day) God is AWESOME!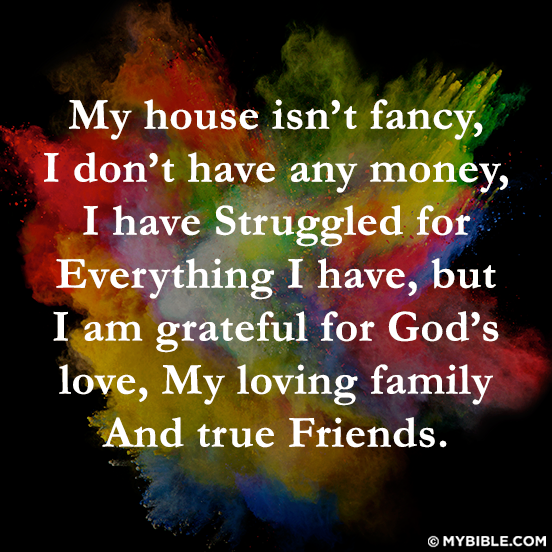 Greencastle, Indiana
December 2, 2017 6:58pm CST
Hello There my fellow friends, how did your day go? mine couldn't have went any better than it did,

better known as it went without & hitch. If I was to write it out you'd be here awhile & being some don't like LONG stories, SO to make it a little faster I did it in a video of 25 mins BUT. This is one of those Videos that you'll be glad I did,

but if your interested in how my day went

I'll be back later. Thank you all for your time & support & thoughts I love talking to you all that visit's my post & I love hearing & checking out how you are doing.


this is the way our day went, & it's one that I'll never forget.
7 responses


• Greencastle, Indiana
3 Dec
@sharon6345
I didn't think you would But there's others that feel different so I thought that this would be the best for all to enjoy my day.

• United States
3 Dec
@sugartoes
could you tell me how much that winning was? I been coming back for little info. I tried listening to the video but the accent is too thick. I struggled to understand.

• Greencastle, Indiana
3 Dec


• United States
3 Dec
I don't mind reading you at all! Listening to you, I was like ohhh come on come on.. tell me tell me.. lol I'm so happy for you. Yes to us $50.00 is a lot and yes some are probably thinking what is the big deal. Anyways thrilled for you my friend!

• Greencastle, Indiana
3 Dec
@Ithink
do I really make your day with my post? I try to make them as interesting as I can for everyone. Some people are just uninterested in what you have going on BUT YET turn around & write about their day now how does THAT make sense?

• United States
4 Dec
@sugartoes
I will tell you if I didn't want to hear about your day or enjoy it I would scroll on by. So yes I enjoy your posts and seeing how you are doing. I know I'm a pretty boring person but still try to post too.

• Greencastle, Indiana
4 Dec
@Ithink
i don't think your boring, don't feel bad I know how that feels cause I feel the same way about what I write about there;s VERY little stuff I write about ME in it it's most the time about you tube videos.


• Green Bay, Wisconsin
4 Dec
I'm glad you had a great day.

• Greencastle, Indiana
4 Dec
@just4him
it was more than a great day it was AWESOME for once after 11 yrs.


• Greencastle, Indiana
6 Dec
@velvet53

I was in shock that I won that much so YEAH that's what I plan on doing is every bill day get me a ticket.

• Moses Lake, Washington
3 Dec

• Greencastle, Indiana
3 Dec
@sallypup
thank you, I hope you enjoyed the video & the puzzle.

• Portugal
3 Dec
We are in this world to help each other

I like the quote you have on the picture.

• Greencastle, Indiana
3 Dec
@nela13
I only speak from the heart thank you.

• Canada
3 Dec
Nice to have good things happening like that. Every little bit helps. Don't think I ever got more than ten bucks from a lotto ticket. Granted I almost never buy any.

• Greencastle, Indiana
3 Dec
@koopharper
don't feel bad I just started playing to see if we could get lucky just this once & if I do I have a OF of plans & not JUST plans but sensible dream plans & have PLENTY to live on.