A Challenge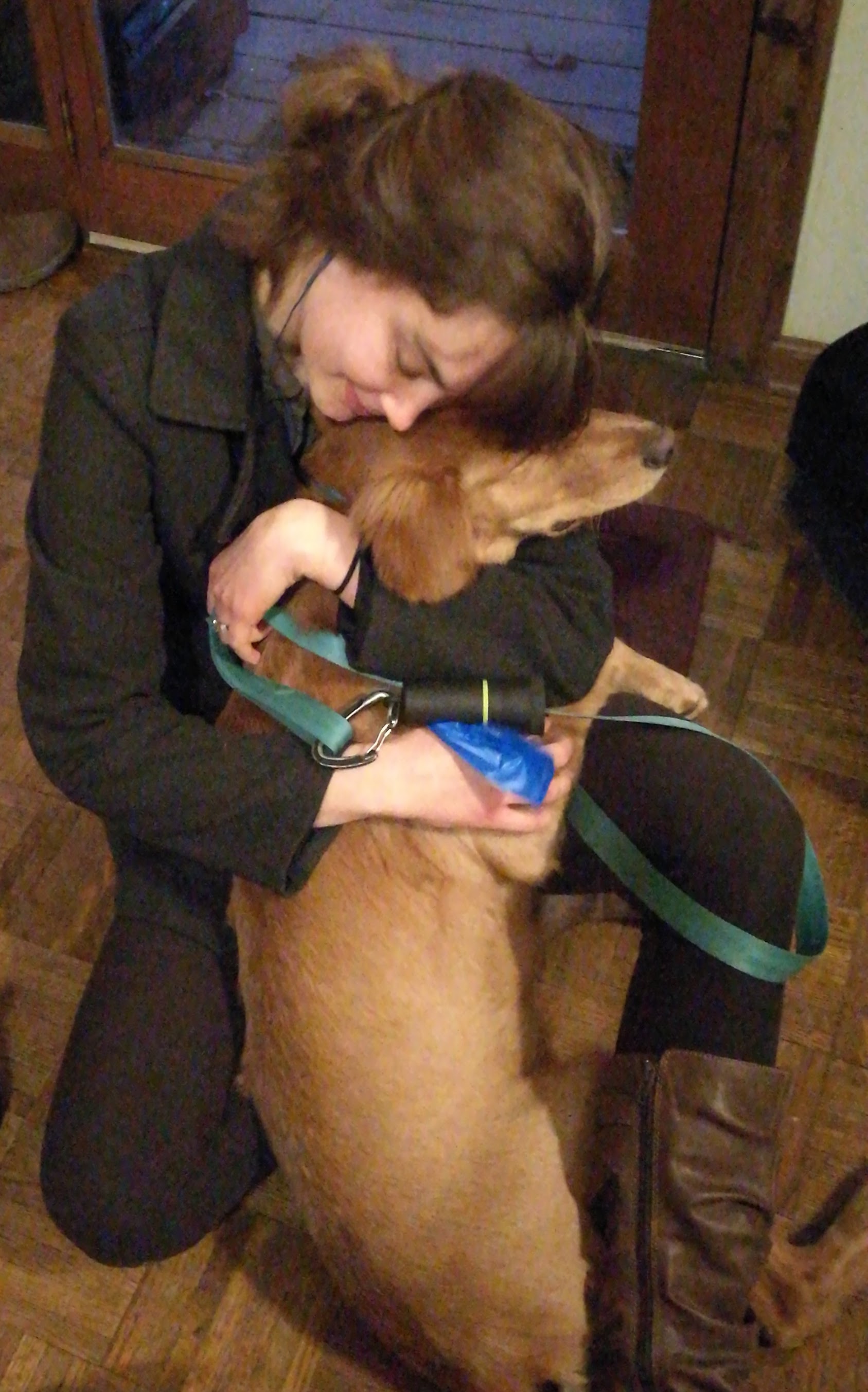 Winston Salem, North Carolina
December 2, 2017 8:36pm CST
Most of us carry around phones that double as cameras, I know I do. In the past week I have taken photos of the tires on my car (so my husband could get an estimate on the cost of getting new tires). I have taken photos of the damage that a raccoon has done in its attempts to break into our chicken pen (it seems the beast has a taste for chicken feed). There are also photos of my daughter dancing with a two-dimensional character from our church's Christmas production and pictures of our dog playing in the creek on our hike last weekend. I challenge you to pick up your phone, post the sixth photo in your camera roll and use it to start a discussion. My sixth picture? My daughter and the most social member of our family: Nessie the Golden Turd.
10 responses

• Bunbury, Australia
3 Dec
What a great idea! Unfortunately our old mobile doesn't take photos but I hope lots of myLotters join in the challenge.

• Winston Salem, North Carolina
3 Dec
A good camera was the number one priority for me when I asked my son to find me a new cell phone last spring. I use my phone more as camera than as phone.

• Bunbury, Australia
3 Dec
@Platespinner
That's great that you've got a good camera on your phone. Much easier to cart around.

• Moses Lake, Washington
3 Dec
I love your sweet photo. I do not have a smart phone. When I take a photo I use a camera. Warning: if you do not know this already, raccoons are very very good at killing chickens. Raccoons are NOT Disney cute. They are blood thirsty killers. I found out the hard way.

• Winston Salem, North Carolina
3 Dec
I am well aware of the evil nature of raccoons. So far this one has done no more than eat chicken feed and rustle a few feathers. If we can't block him from the pen he will join the others who have been trapped and then dispatched from our yard. We've lost a LOT of birds to raccoons over the past 5 years.

• Moses Lake, Washington
3 Dec
@Platespinner
I hate that we now have our hens in a wire enclosure that has a wire roof over it but like you, lots of birds disappeared- from turkeys to duck to chickens. Gets old real fast.

• Winston Salem, North Carolina
3 Dec
@sallypup
we lost an entire flock of juvenile ducks from multiple "predator proof" brooder. We've also lost junior chickens to a hawk. Poultry are a constant battle.

• Midland, Michigan
3 Dec
You call your dog the Golden Turd? That's a first one. I must say the photo you recently commented on was my several hundredth photo, although I wasn't the one that took it originally. It was forwarded to me and then it took a bit for me to figure out how to save it so I could post it and share it here. Here's a question. Does your smartphone sport a camera roll? That one got me scratching my head. I'm guessing you meant to say if they didn't have a smartphone or other phone with a camera to use their camera instead? My last ten photo's or so were taken to provide me with pictures of family members next to their phone numbers. I will share an image taken the week before Thanksgiving, though, while we were washing windows.

• Winston Salem, North Carolina
3 Dec
Nessie is a Golden retriever, but at only 8 months of age she is still very much a puppy and is slowly driving me batty. The 6th photo is intended to be the sixth most recent. I find myself taking photos of all sorts of things for all sorts of reasons.

• Winston Salem, North Carolina
3 Dec
@MarshaMusselman
yes. Surprisingly, I had to go back to Thursday for my 6th. I usually take more photos.

• St. Catharines, Ontario
3 Dec
I just have a landline phone and I haven't taken any photos in years with my camera.

• Winston Salem, North Carolina
3 Dec

The camera feature is one of the top reasons I carry a cellphone.

• United States
8 Dec
I do not use many personal photos here as I like to remain a little anonymous to anyone who lives locally who might pop on mylot. I can write things here I can't write on Facebook. I have seen posts like this on Facebook and sometimes it's funny what people post. I think this photo is sweet!

• United States
3 Dec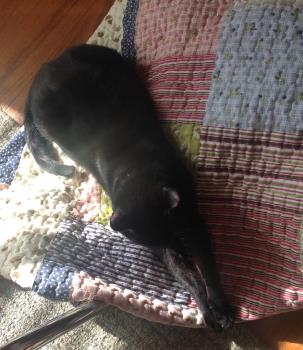 I have an old flip phone and use my iPad to take pictures.

I will post one from my iPad. Our kitty wanted to sleep on a bedspread that I was getting ready to wash.

• El Paso, Texas
3 Dec
I have yet to master the camera on my phone, none of the shots I've tried to take came out legible. Now if we're talkin camera then I'm way ahead of ya