Gifts and lunch for the kids for less than $12.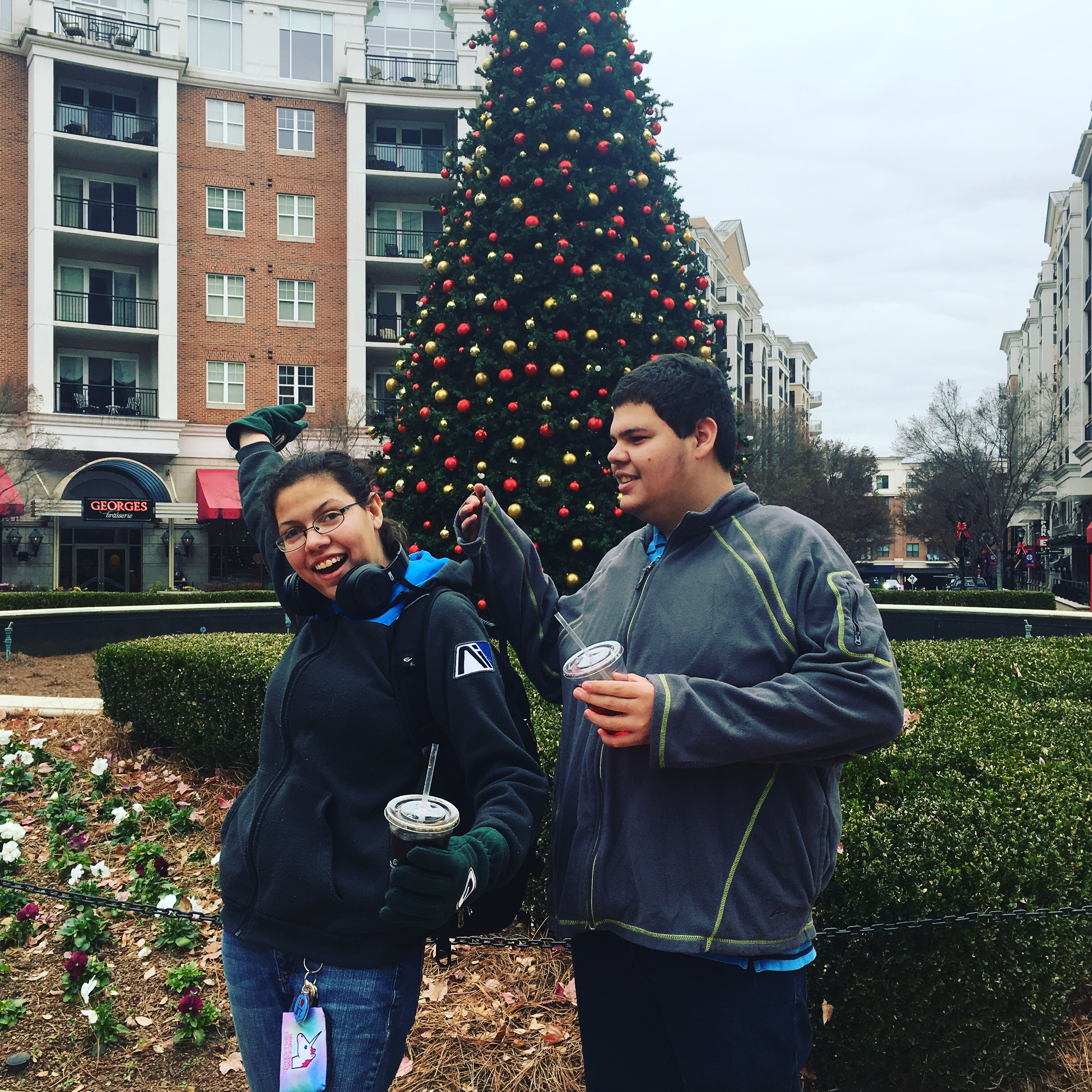 Aberdeen, North Carolina
December 3, 2017 4:52am CST
When I picked up the kids from NYC last month to bring them home with me, my mother gave me 2 gift cards as a belated birthday present. She got them from work so they didn't cost her anything out of pocket either. One gift card was for $15 at Macy's and the other was for $10 at Foot Locker. I use an app called Survey Mini on my phone so I redeemed my points for a $10 gift card to Chick-fil-A. The kids walked to my job to meet me. It's a 3 mile walk. Very good exercise and the walk improved my daughter's crabby mood. It also saves me on bus fare for them. Once they got to my job, they sat down and used the free wi-fi. They were allowed to have free drinks from the soda fountain and were given some free soufflés for brunch. I continued my shift as the waited for me. Yesterday, I opened the cafe as cashier but ended my shift running food to the tables. It wasn't very busy yesterday so they let me leave 45 minutes early and the kids and I walked about a half mile to the mall. We paused and took pictures at the local square with a massive Christmas tree as we walked. Once at the mall, we walked around and window shopped. Then we went to the Godiva store where I got a free sample of chocolate. We also went to the food court where I ordered Chick-fil-A. I got Alexander a small chicken tortilla soup. I got Olivia a chicken sandwich and got myself some nuggets with Polynesian sauce plus a lemonade. I spent about $4 there out of pocket. We relaxed and enjoyed our meal. We walked around some more and went to check out The Container Store. There are so many handy things there, but we didn't purchase anything. We finally went and checked out Foot Locker. When I was younger, they had a "clearance section" and I could find shoes for $25/35 but definitely not at this store. They didn't even have plain tees that I could by to wear for work. I wandered and wandered around that tiny store wondering what I could purchase with that $10 gift card and all I could find was one pair of socks for $10. I was pretty dismayed, but I finally spotted by the register a tiny clear in that said every item $9.99. It was mostly Fenty socks, which is Rihanna's brand. I however purchased Olivia two tee shirts that I found in the bin. I snagged one and the cashier told me it was $4.99 so I grabbed another for my daughter. She loves them and I only paid $0.70 out of pocket for 2 Nike shirts that would normally be $40 apiece. Next we made our way to Macy's. There we went to the men's clearance section. Macy's has very good items on clearance if you're willing to look patiently through the racks. I found Alexander a t-shirt for $3.98 and a beautiful bright red Sean John button shirt for just $11.96. With the $15 gift card, I spent less than $2 on what would have been $80 between the 2 shirts. Another win! We spent $4.40 to get home on the bus, so all in all, we had a great day! And I only spent less than $12 out of pocket at the mall.
6 responses

• Philippines
4 Dec
Those are great deals that you got! Good for you and your kids!

• Aberdeen, North Carolina
4 Dec
I can always find them nice things for less. Sometimes it just involves patience.

• Philippines
4 Dec

• Aberdeen, North Carolina
3 Dec
Yes. I'm working on earning more online gift cards so that will help too.

•
4 Dec
@acrogodess
I get a few gift cards from swagbucks now and then ...I also am pretty good cashing in on Air Miles thru surveys , so yes, it all adds up!


• Aberdeen, North Carolina
3 Dec
Yes. Today we are going to a matinee showing of Thor Ragnarok. It will cost me $21 instead of $36. I love discounts? Couponing and more.

• Malaysia
3 Dec
That's a lot of savings! Buying items on clearance is definitely a good way to get a good bargain. Glad you had a fun day shopping.


• Aberdeen, North Carolina
3 Dec
We did and today we had another day of fun

• Malaysia
7 Dec
Sounds like fun! I could do this everyday.

• St. George, Bermuda
7 Jul
Sounds like you had a fun filled inexpensive day I am glad that you found some great deals and did not have to use much money out of pocket.