Are You A Writer?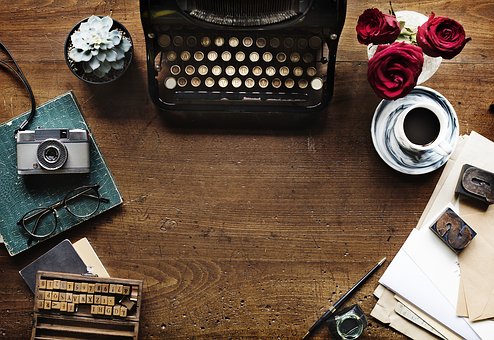 Canada
December 3, 2017 5:07am CST
A very good question! If we go strictly by definition a writer is someone that writes? That makes everyone a writer I suppose though no one said anything about being a good writer or a writer of renoun. A good writer will not make speeling misakes or make inpooper sentance structures Perhaps a writer of nouns but that is as far as the general definition extends itself unless of course someone does extend it. It could be said a person isn't a writer until they have something published like a novel. That would make them a novelist. Certainly not everyone falls into this category. So not everyone is a writer then! But what does publishing mean really in our modern day world? I found this article online by a writer that, wait is this person a writer? Anyway I did like this article. "But don't forget that the sooner you start calling yourself a writer in private and in public, and the sooner you create a website and business cards, the sooner you will realize your career choice is a serious endeavor and demands your time and attention." – by Chuck Sambuchino reference to link below I did like that last part demands your time and attention". Now that would fit for a melooter writer.

At what point can you claim this title? The answer might surprise you.
9 responses

• France
3 Dec
I would have a more restrictive definition. As I have published several books I am registered (among others) in France at the social security of "artists and authors". It is mandatory as soon as you perceive a cent from your pen. There are 200 000 registered "artists and authors" in my country. Half of them are "authors", i.e. writers in any domain (novels, technical books, cinema...). Among these 100 000 people only about 6 000 are earning enough author's rights to make a living. They are the ones I would call "writers", the others are only writers on the go

. So, in my definition, you can tell that you are a writer if you earn enough to make a living with your pen.



• United States
3 Dec
No I am not a writer.Not smart enough to be one.



• Canada
3 Dec
I see it that way too. But I can understand being in certain circles. In some places everyone is accepted while another only certain people. Some sites for example are looking for stories with good plots while others for good computer code writers. It is difficult for me sometimes to understand what the other person is referring to.

• Malaysia
3 Dec
Love that quote by Chuck Sambuchino, and it's so, so true. I don't agree that writing on myLot instantly makes us writers. I work as a freelance writer locally, and I get paid for it. But it's not just about getting paid either. It's about time, practice, commitment, sacrifice, sweat, and tears (because rejections do happen

).

• Hyderabad, India
3 Dec
Sorry. For me every person who contributes something on his own on a given topic is a writer.There are varieties of writers, Novel writer, Technical writers, legal writers, Document writer, etc.,

• United States
3 Dec
I think once I can read and understand it they are writers.

• Nairobi, Kenya
4 Dec
Thanks for sharing this link. When I started writing in 2015, I never saw myself as a writer and maybe it was because I was poor in languages in high school. I only started seeing myself as a writer this year after being complemented by my friends that I write nice things and so well too.