A mythic cryptid bites the dust : the yeti has been identified.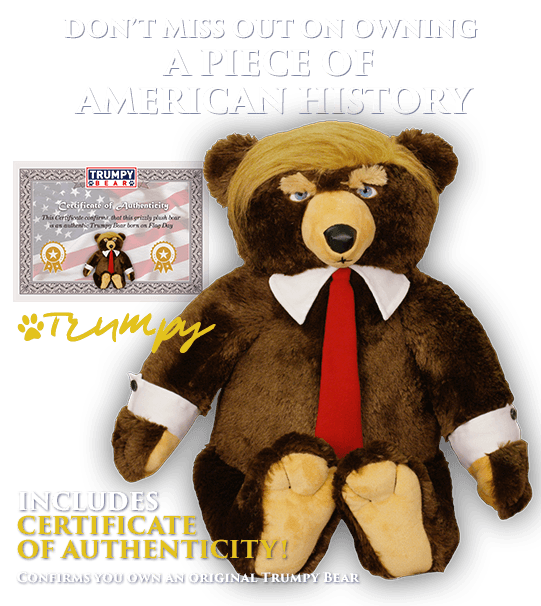 Svalbard And Jan Mayen
December 3, 2017 9:59am CST
The Royal Society has just issued an important article giving the results of 23 DNA analysis made on supposed samples coming from this hominid creature. All samples analyzed were coming from bears from 4 different lineages : the Himalayan brown bear, the Tibetan brown bear, the Eurasian brown bear and the Asian black bear. It follows a previous 2014 study also published by the Royal Society questioning if the yeti was a bear, or if this result was due to a DNA degradation of the hair analyzed. The complete genomes of the Himalayan brown bear and of the Asian black bear have been assembled by the authors of the 2017 article, there is no more doubt possible : yetis are bears ! Well, we have still to identify the agogwe, the bigfoot, the almasty, the barmanu, and many other supposed hominids. Since I spent a day near the Loch Ness to look for the monster when I was a kid, I have always had an interest for cryptozoology. What about you ?

Although anecdotally associated with local bears ( Ursus arctos and U. thibetanus ), the exact identity of 'hominid'-like creatures important to folklore and mythology in the Tibetan Plateau–Himalaya region is still surrounded by mystery. Recently, two pur
10 responses

• United States
3 Dec
Very interesting. I thought the Yeti and the Bigfoot creature were the same thing.

• Svalbard And Jan Mayen
3 Dec
The Bigfoot lives in America. There is still no serious DNA analysis available for it. There is a theory telling that it is perhaps a Gigantopithecus, a kind of giant ape from Asia, now disappeared. Maybe is it also a bear as well

.


• Winston Salem, North Carolina
3 Dec
I see
@Asylum
has already addressed my number one question. Clearly, they just haven't located any actual Yeti DNA yet. Perhaps the samples they thought they had were contaminated by the yeti's most recent meal. Someone collecting DNA samples from my person just might discover that I am a cat, or a Golden retriever (or even one of my daughters who seem to shed pretty profusely as well).

• Winston Salem, North Carolina
3 Dec
@topffer
Clearly, the must be amateurs, or else they have been careful to produce uncontaminated samples. Of course, it is entirely possible that the yetis were less than cooperative.





• Svalbard And Jan Mayen
3 Dec
Hmm, it is the story of the man who saw the man who saw the man who knew the postman who had been eaten by a bear, you cannot be completely sure, but maybe somebody would have provided a Yeti hair if the Yeti was existing ? Several analyzed samples were supposed to come from yetis. 9 samples were given by the Icon Film Company who produced a documentary about the Yeti last year. All samples analyzed were coming from bears. How many more samples of "yetis" should be analyzed to convince you ?


• United States
4 Dec
Bears

? But none of those eye witness videos look like they are bears

. I thought yeti, bigfoot, sasquatch, etc were all of a similar species . . . I'd never would have thought "bear" though. Maybe Loch Ness is a big Scottish water bear

. I would LOVE to go find Loch Ness myself - oh yes, I just love these mysteries of the world period - always been fascinated with it!!

• Svalbard And Jan Mayen
4 Dec
All the samples analyzed given like being authentic yetis samples, are bears samples. The bigfoot is an American cousin, I hope it is something else than a grizzly

. I went to the Loch Ness for the first time when I was about 10, with my parents, and I was so fascinated that I insisted to spend all the day near the lake to see Nessie, but it did not showed on this day

.

• United States
4 Dec
@topffer
But just how do they know it is an authentic yeti sample? Maybe the real yeti was indeed around, but in the same spot a bear happened to also pass by to leave that sample

. I want real deal proof

. With my luck, I am sure Loch Ness would find it a good day to not make a presence . . . or she would make a presence, but when my back was turned


.

• Svalbard And Jan Mayen
4 Dec
@much2say
They had to believe yetis specialists, they did not found the samples themselves. If they cannot trust yetis specialists, who can be trusted

? I am very patient, and I could have spent days near the Loch Ness to see the monster, but my parents did not agreed

.


• Philippines
4 Dec
I saw the Yeti only in an old movie about Shangrila, I forgot the title. So, I thought that they are Polar bears. Though they appear like humans in the movie.

• Waikoloa, Hawaii
11 Dec
i Though loch ness is only in scotland Not in france??

• Bunbury, Australia
4 Dec
In Australia we have the bunyip but I don't there are any samples of anything to do with them.

• United States
4 Dec
When I was a kid, the abominable snowman (yeti) scared me for two reasons. First, I couldn't say it's name

and second, I always thought it was a heartless being who killed for pleasure. It would be cool, if Nessie was real.

• Svalbard And Jan Mayen
4 Dec
Bears are not very kind when they are not teddy bears, but I prefer somewhere to know that yetis are not hominid. You have still to discover/identify the bigfoot/sasquatch in your country. I really spent a full day looking for Nessie when I was about 10. It was rather cold, but I did not wanted to go before having seen the monster

. I have not been lucky, it did not appeared this day

. It does not prove that it does not exist. I spent several times many hours near the cage of the tattoo in the Jardin des Plantes in Paris (I was living in front of it when I was a toddler), it was always hiding, and I saw it only once. I just had not enough time to see Nessie

.

• United States
3 Dec
@topffer
Very interesting! So now the potential link for man includes bears! LOL