Is 'Belief in the Power of Prayer' Fruit of a Lie from Hell?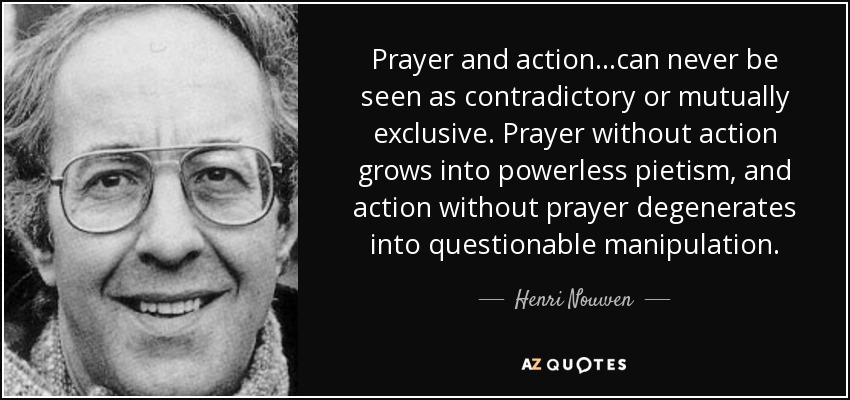 Oklahoma City, Oklahoma
December 3, 2017 2:28pm CST
In an article by Brother Kenneth Copeland (in Kenneth Copeland Ministries' Believer's Voice of Victory magazine) a 'sub-header' in the article reads, "Money is the lowest form of power in the kingdom of God. The highest kind is prayer-power. SO IN THIS MINISTRY PRAYER IS FRONT-AND-CENTER." Maybe Brother Copeland explains that 'prayer-power' is somehow different from "jus` prayin`"; but ... http://www.rationalchristianity.net/prayer_action.html 'prayer' is like 'vocal response to Faith,' and "Faith without works is dead." The Copelands' prayers won't help their partners' lives any unless they or the partners 'do something' in reaction to those prayers! ('Praying for sick partners to get better' does nothing unless the partners make healthier choices, or better doctors are hired or something; 'praying that poor partners get rich' does nothing unless the partners find new opportunities or the pray-ers offer opportunities to them ...)
3 responses


• Abuja, Nigeria
3 Dec
To me the key to answer prayer is having faith and a heart of thanksgiving

• Oklahoma City, Oklahoma
3 Dec
@Samuelnwabuisiyahoo
i.e. you don't 'ask and then forget what you're in need-of' (you ask and then watch for a response)

• Abuja, Nigeria
3 Dec
@mythociate
yeah you ask according to Phillipians 4...WITH PRAYER AND SUPPLICATION AND THANKSGIVING LET YOUR REQUEST BE MADE KNOWN UNTO GOD


• Philippines
5 Dec
There is power in prayer but I'm skeptical of those miracle prayer rally/ meetings where a preacher would "perform" healing among the audience. I also wonder about the gullibility of people who believe in the power of TV pastors to somehow "transmit" healing through the airwaves. You hit the nail on the head. Do not rely only on prayers but "do something". We have a saying in Filipino, "Nasa dios ang awa, nasa tao and gawa" (God gives mercy to those who help themselves)

• Oklahoma City, Oklahoma
9 Dec
That reminds me of the whole mix-up between 'God allowing things to happen' and 'God making things happen.' Charles Capps says that that's why there are a lot of things they say "God did" in the Old Testament when all that God actually did was 'not stop someone else from doing.' It seems to me that God gave all authority to mankind on the seventh day.

Concepts of Faith _ 2 Parts

• Oklahoma City, Oklahoma
10 Dec
@josie_
Reminds me of Jesus' parable of The Pharisee & the Publican---where the Publican bent down to the altar & wailed at how unworthy he was, while the Pharisee looked down on him with a haughty aire and Thanked God he wasn't low & humble. But the Publican was "Justified before God," while the Pharisee was not. "For all those who exalt themselves will be humbled, and those who humble themselves will be exalted." (He doesn't mention it, but 'what the Pharisee
should have done
is ... what, "have pity on the Publican & remind him to Have Faith in God"?)

• Philippines
11 Dec
@mythociate
_Didn't Jesus say "Render unto Caesar..." so why should the tax collector feel unworthy? He was only doing his job.

This parable to my understanding is about the church putting too much emphasis on doctrines and rituals. Many people just attend Sunday mass but for the rest of the week don't practice their faith. My mother-in-law was one of the most devoted follower of Christ I have known (she passed away) But she hardly if at all attended mass preferring instead to follow Matthew 6:6


• Preston, England
15 Dec
@mythociate
requesting help from others is a practical pursuit and appeal to altruism, but prayers to God are generally private and personal - I find prayer as a concept a real proof against Biblical belief. Scripture says all prayers are answered and while happy that no one gets the 'Mercedes Benz' in Janis Joplin's satirical song, the build up to Xmas sees millions praying for an end to war, suffering etc that clearly isn't being responded too positively

Mercedes Benz Janis Joplin 1970 Paroles et traduction de Mercedes Benz Mercedes Benz (Mercedes Benz) Oh Lord, won't you buy me a Mercedes Benz ? Oh Seigneur,...