Thanksgiving clearance and freebies!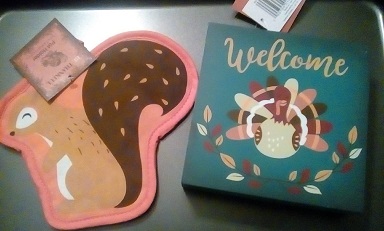 United States
December 3, 2017 8:55pm CST
My husband had a few coupons for free items with any purchase at kmart. So we went there today and got two gift sets (buy one get one 50%) off plus a free 12 pack of soda. I chose a tea set since all my daughters enjoy tea with me. Its also great for upset tummies. Then I grabbed two thanksgiving items because I couldn't pick just 1! both had a free 20 oz soda with them. So thanksgiving items were around a buck each after clearance mark down. After using points, we spent a little over a dollar out of pocket! I love great deals. have you got any recently?
6 responses

•
4 Dec
Yep. When I bought this gaming laptop (Dell) yesterday, it came with a free lifetime Microsoft Office.

• United States
4 Dec
Oh I got plenty for a while now. My big one will be Jan 1st. bath and body wors will have lotions and stuff under 3 bucks. I will buy $100 worth.

• United States
4 Dec
Wow, talk about the blue light special. I love clearance, you did so well.

• United States
4 Dec
Kmart and their rewards is so awesome. I love them.

• Bunbury, Australia
4 Dec
Wow, that sounds pretty amazing. You got some great deals there.

• Philippines
4 Dec
I love great deals but haven't had one recently. Those are great deals you got! Good for you.