Can I carry them to the plane?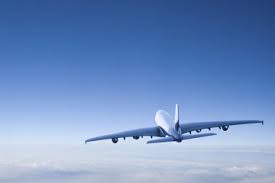 Guangzhou, China
December 3, 2017 8:57pm CST
Here it is no problem for us to carry the laptop and DSLR with us to the plane. Since they are expensive and important things, I don't want to put them to the luggage. I like to carry them with me to get on board. Next year we will have a travel to USA. I heard that it may be much more strict to have the inspection and I can understand and accept to it. When we travel abroad, the laptop and DSLR can be kept with us to the plane. Is it the same when I get on board to the flight to USA?
8 responses

• Malaysia
4 Dec
My last trip there was in 2005, and I could keep my laptop and camera in my carry-on luggage. When I traveled to Europe recently I also didn't have issues. I think most airlines allow you to do that since you can even use them on board.

• Philippines
4 Dec
i think it's better to take your gadgets (laptop, camera) and important documents and personal belongings with you inside the plane, and just clothes, shoes in the big checked-in luggage, so that in case the luggage gets delayed, you still have all the important stuff with you. will you be part of a group tour? or did you plan your own itinerary?

• Philippines
4 Dec
@youless
do you have relatives or friends you will visit there? or will you be staying at hotels?

• Guangzhou, China
4 Dec
@hereandthere
No, we don't have relatives and friends there. I think it is likely we will stay in the hotel or motel or even airbnb.

• China
4 Dec
Preparing for a travel to USA?

• Bunbury, Australia
4 Dec
I can't help you with this but hopefully someone else will.

• Philippines
4 Dec
Wow that would be nice travelling to the USA. It's one of my dream. I'm not sure about the rules in airports when it comes to gadgets

• United States
4 Dec
I would think you could carry them on the plane. But I did see on the news in some countries you're not allowed to board with those items.