It's back on...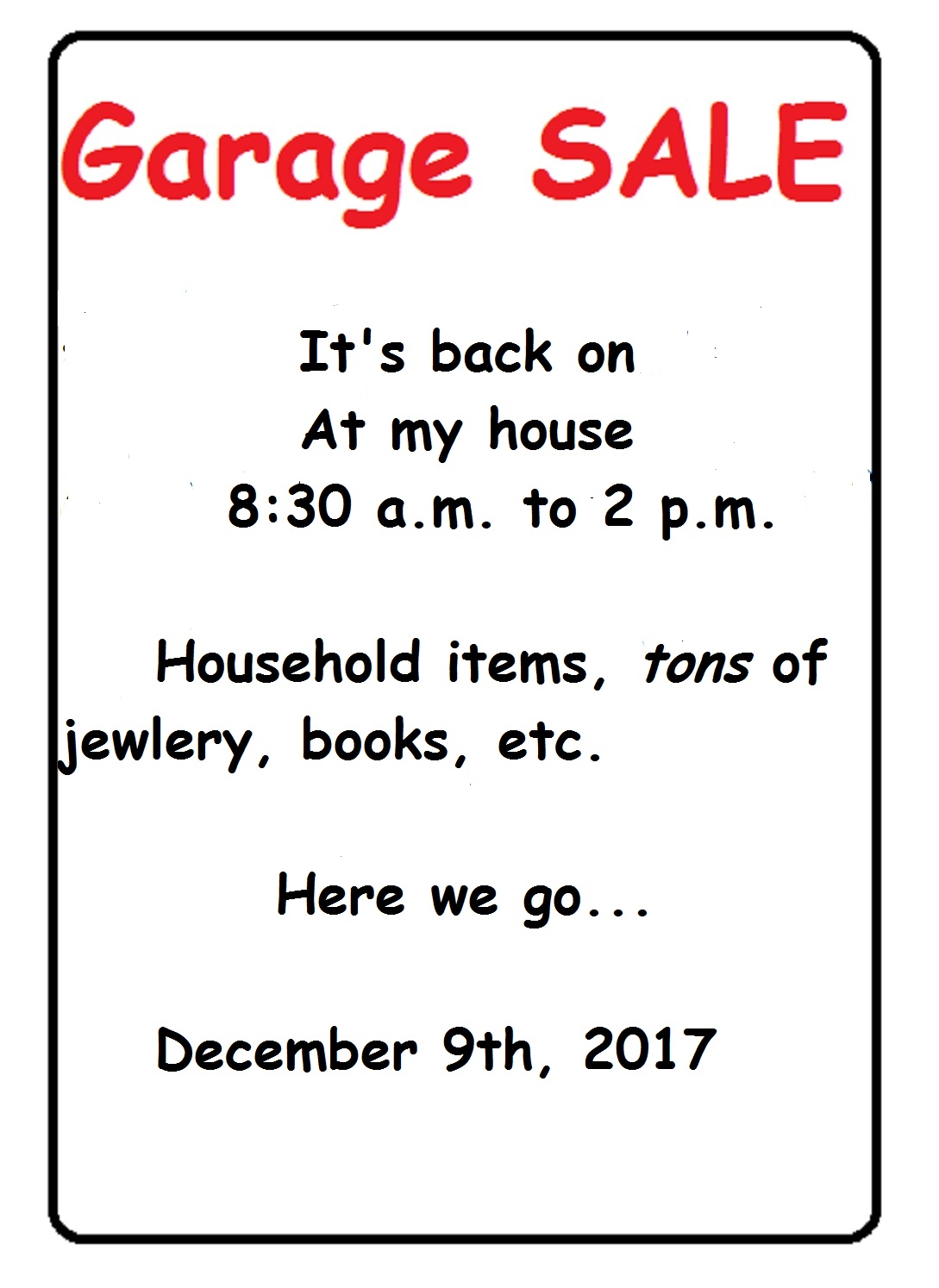 Petaluma, California
December 3, 2017 9:07pm CST
Today my brother and his family came by to help clean some things out. I told him what my co worker said about not having a garage sale until January, but he said he'd really like to get things going, so, I called around for some help, posted about the garage sale on Craig's List and Facebook, and it's on again.

I have one person for sure who's going to help, and I just need to hunt down some tables and things to use. Here we go...
6 responses

•
4 Dec
I wish you more sales on your garage sale.

• Garden Grove, California
4 Dec
gppd p;ico p[eeverutjg gpes spptju fpr upi mpw am dpi ,ale agppdf;u ab pipmtg

• Philippines
4 Dec
Good luck with the garage sale. Hope you are able to sell a lot of items