Younger Attracted to Older and Vice Versa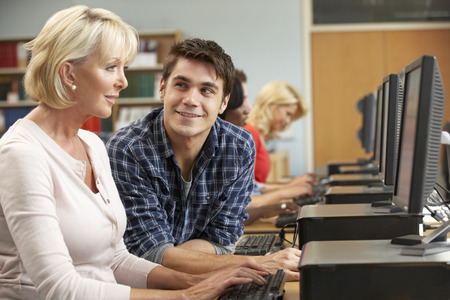 United States
December 4, 2017 12:06pm CST
I've noticed a trend for a while. It seems that some younger men (in their 20's and 30's) like the idea of dating an older woman in her 40's or older. However, some older men often want to date women in their 20's/30's. I know each person is unique, but maybe some reasons for both trends are common. For example, I suspect that many younger men might think older women are more experienced sexually. Many women gain self-confidence as they age, and that might be an attractive trait to younger men too. Also there was media hype for awhile about "cougars". Regarding older men/younger women- maybe a youthful companion helps a man feel younger? The beautiful appearance of a 30 yr old woman doesn't hurt either. I'm really just guessing on all this. I'm cautious about making blatant generalizations. What are your thoughts?
9 responses


• United States
5 Dec 17
Hi
@MALUSE
. Thank you. I will add my thoughts in an edit. I considered sharing my own opinions in the original post, then I changed my mind. I might have received more discussion if I had done that.

• Uzbekistan
5 Dec 17
@BloggerDi
An edit usually doesn't attract new readers. Your original post should contain thoughts which make readers want to add theirs.

• United States
5 Dec 17
@MALUSE
Thank you. I've learned a valuable lesson here.




• United States
5 Dec 17
Me too. It seems that it's become more of trend in the past 10 years or so. Thanks a lot for your comment
@tzwrites
.

• Toccoa, Georgia
5 Dec 17
I think in some situations, these relationships can work.

• United States
5 Dec 17
I certainly agree
@LeaPea2417
. Thanks for your comment!

• Toccoa, Georgia
6 Dec 17

• India
16 Mar
If we see astrologically then many cancerians look for older partner, doesn't matter if that person is male or female. Or at least one who just looks little older or older or mature in thoughts.

• United States
16 Mar
Very interesting! Thank you for sharing your insight
@karjivk
.

• Walnut Creek, California
14 Feb
My thoughts are similar to yours. I wonder how many of those Fall/Spring relationships last. I've sometimes joked to my self that I wish I could fina woman with the mind of an accomplished 70-year-old, and the body and cute squishy face of a 32-year-old. Ain't gonna happen.

• United States
14 Feb
Facing reality is tough, eh?

Thanks
@TheHorse
! I enjoy your insightful posts and comments.

• Eugene, Oregon
3 Jan
I suspect the older men/younger women thing has been around a very long time. I was married to a woman 12 years my junior. We were together for 14 years, then divorced. I don't think age played as a large part as social and education differences. I see no problem with younger men and older women.

• United States
3 Jan

• United States
3 Jan
It can be a double standard too. Many aren't shocked to see an older man with a younger woman. But are when it's a young man with a older woman.

• United States
14 Feb
Hi
@Susan2015
. I don't know how I missed you comment before. So sorry. Yes, I agree that a double standard exists.


• United States
17 Dec 17
That's interesting to know! I guess there some trends that are or more or less "acceptable", depending on where a person lives. Thank you
@sol_cee
.

• Canada
17 Dec 17
I haven't noticed any trends in my area.

• United States
17 Dec 17