1st Annual Holiday Magic on the Avenue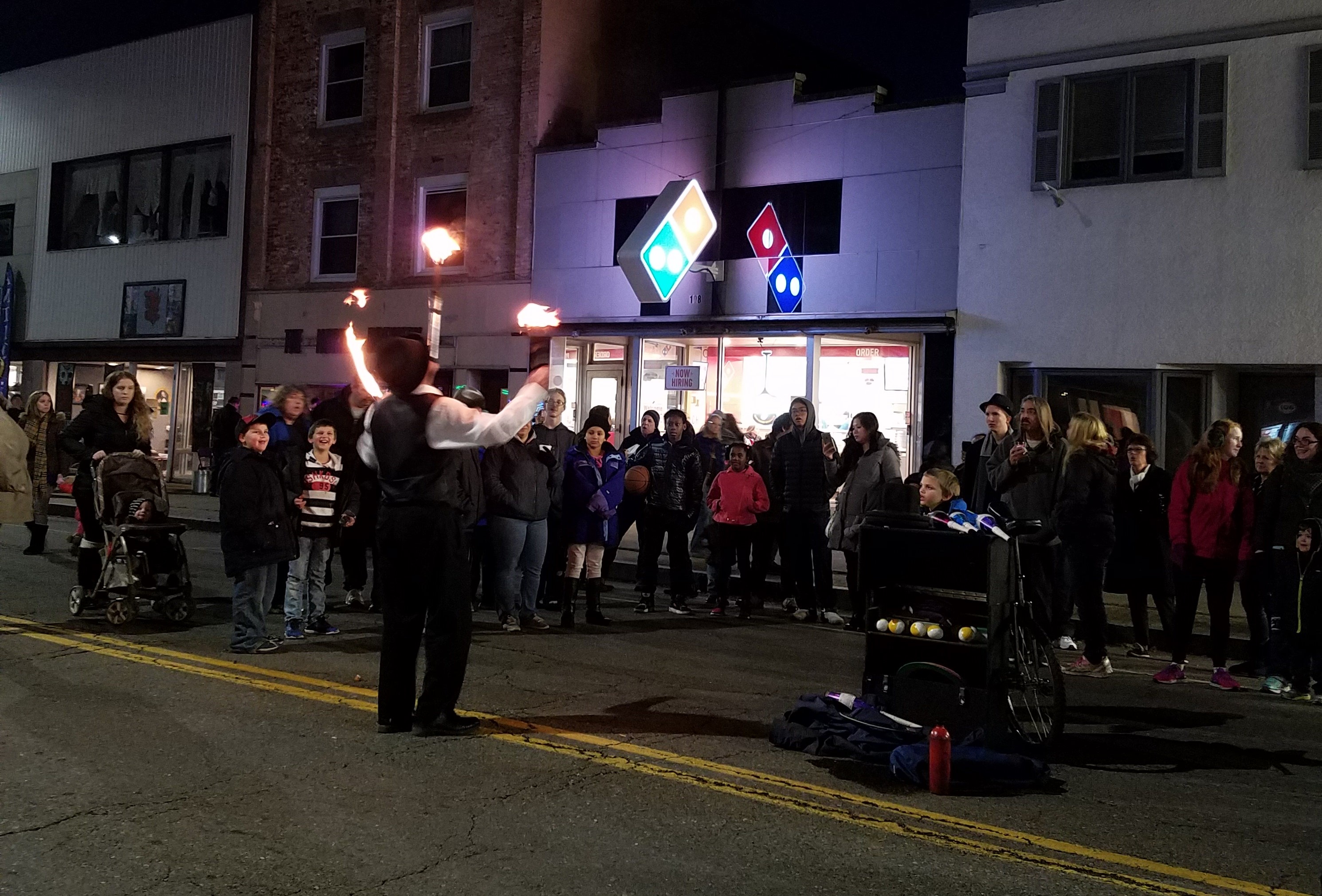 United States
December 4, 2017 12:19pm CST
This past weekend I covered a small local event that was just kicking off "Holiday Magic on the Avenue". I'm hoping one of my photos will load here to myLot. I tried loading an image with my last posting and it didn't go too well. Hopeful, this will post without any issues. The event took place with live music, refreshments, ponies, a fire juggler, and Santa. I got some video footage, made a few gifs, a 360 pan flat image, and walked about watching folks enjoy themselves.
6 responses


• United States
4 Dec
They needed to give the juggler a bit of room he dropped then a few times. lol

• United States
4 Dec
I'm glad the photo loaded this time. Maybe it was because I was trying to send the post from my phone. I know the original photo sizes are too large from my phone, but I cropped them down and it still wouldn't take it.

• El Paso, Texas
4 Dec
Sounds like you had a lot of fun. Will there be more events like this before Christmas?

• United States
4 Dec
There's the Village tree lighting ceremony, which I'll be covering. That gets packed and I hope to get some really amazing pan shots for that. Everyone will be bundled up for that one with hot cocoa in hand.

• El Paso, Texas
4 Dec
Or hot coffee

@WendySpickerman
I hope you have a blast.

• United States
4 Dec
@rebelann
The tree lighting is a wonderful tradition for families.


• Canada
4 Dec
Sounds like a lot of fun and a great success!

• United States
4 Dec
Well, that was until the fireworks went off and then the firetrucks went off. lol

• Los Angeles, California
4 Dec
Looks like people enjoyed the event.

• United States
4 Dec
Looks like a lovely event for all to enjoy!!

• Toccoa, Georgia
4 Dec
Small town events like that are always fun to attend and be a part of.