Another great class!!!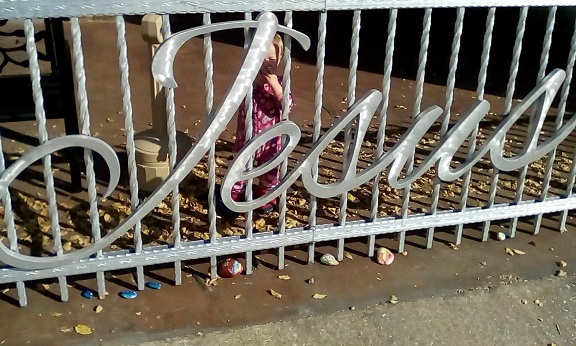 United States
December 4, 2017 12:48pm CST
I had so much fun today at the rock painting class. I managed to get set up easily enough on time and was ready to rock and roll at class time. Meanwhile, my baby girl who was beyond tired got her second wind when she saw rock painting stuff out. She was bound and determined to paint too even if she was an adorable grumpy butt. Fingers crossed, next time she stays with daddy during the class! I know she loves painting and doing the rocks. Its just a lot easier at home to time it after she has napped and eaten so she doesn't cry when told no on a whole bottle of paint, etc. Anyways, a lot of cute rocks were made today and shared today! I can't wait til the next one! You do any painting / crafts today? ps. Yes, she is crying in the picture because I kept her inside the gate when I snuck outside the gate to take a picture!
7 responses

• United States
4 Dec
Are those classes supplying the supplies? I like the thought of finding one.

• United States
4 Dec
I actually supply the supplies to the class and for the rock painting meet ups at the park. :)


• United States
4 Dec
I've been teaching it. :) Its very easy to do once started, so I mostly just offer some support and answer any questions!

• Daytona Beach, Florida
4 Dec
I have a question about rock painting. Once you paint a rock a certain color do you have to wait until the paint dries before you paint on another color as a stripe or something?

• United States
4 Dec
Its generally best to wait, unless you don't mind the colors bleeding through/mixing. It can be very pretty to see how two colors can blend together!

• Daytona Beach, Florida
5 Dec
@Daelii
thank you for the information. Now I know to paint two rocks. That way when the paint dries on one I can go ahead with design and let the other sit awhile. I think it will be fun trying.

• United States
5 Dec
@RasmaSandra
yes! I usually do a few rocks at the same time. It helps a lot! I also tend do work on them between other things. Add a detail here, wash some dishes..

• United States
4 Dec
So glad the class was enjoyable!!! I bet your "grumpy butt" is definitely adorable.

• United States
4 Dec
She is! it didn't take her 5 minutes to pass out in the car on the way home. Now that shes still tucked out, I'm gonna go sneak in a quick shower before she wakes up. Got all the rock supplies cleaned and put away!

•
5 Dec
No, though I would love to learn how to paint.

• United States
5 Dec
Its so easy. I have written a few starting guides to getting into it!

• United States
4 Dec
It's always nice to have some me-time, so hopefully next time you can go alone. She's so cute.

• United States
5 Dec
Yes, it is! I love her to pieces but sometimes it really is nice to just have a little adult conversation once in a while!

• Jacksonville, Florida
4 Dec
I wish I did some crafts today but I really haven't had the time. It's been a busy day. I am glad you had fun though! =)

• United States
5 Dec
me too! I hate when its over!