I know my court fate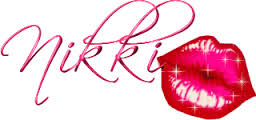 Wausau, Wisconsin
December 4, 2017 2:23pm CST
So I had my plea and pretrial hearing today and next Friday is my final trial for my court case. THey have come to an agreement that it will be a $50 fine+court costs+dna surcharge=$216 total for my court case. Husband got the same thing too. We will be doing a payment plan and my husband offered to pay mine since I was clean. How sweet of him and nice of him. Never expected him to do that. So I am feeling thankful for that today...

8 responses

• Jacksonville, Florida
4 Dec
I don't understand why you had to go to court if you were clean from the beginning, that doesn't make sense to me. I would hate to go to court for something I did not do! That's unfair I think.

• Virginia Beach, Virginia
4 Dec

• Jacksonville, Florida
4 Dec
@UncleJoe
I'm sure! Going for something you dont do is much worse though I'm sure.

•
4 Dec
@LovingMyBabies
Especially when they assume you want to plead guilty when you're not. Been there, done that.



•
4 Dec
Why are you pleading guilty if you were clean?

• Wausau, Wisconsin
7 Dec
the stuff was found in our bedroom



• Virginia Beach, Virginia
7 Dec

• Canada
4 Dec
Did you write a post about why you are having a trial?

• Ponce De Leon, Florida
4 Dec


•
5 Dec
I hope the trial process here in my country is as quick as yours.

• Canada
4 Dec
Glad it will all be over aoon and you will be able to move forward with your lives.

• United States
4 Dec
glad it worked out how you wanted it to.