@JudyEvans Cause of you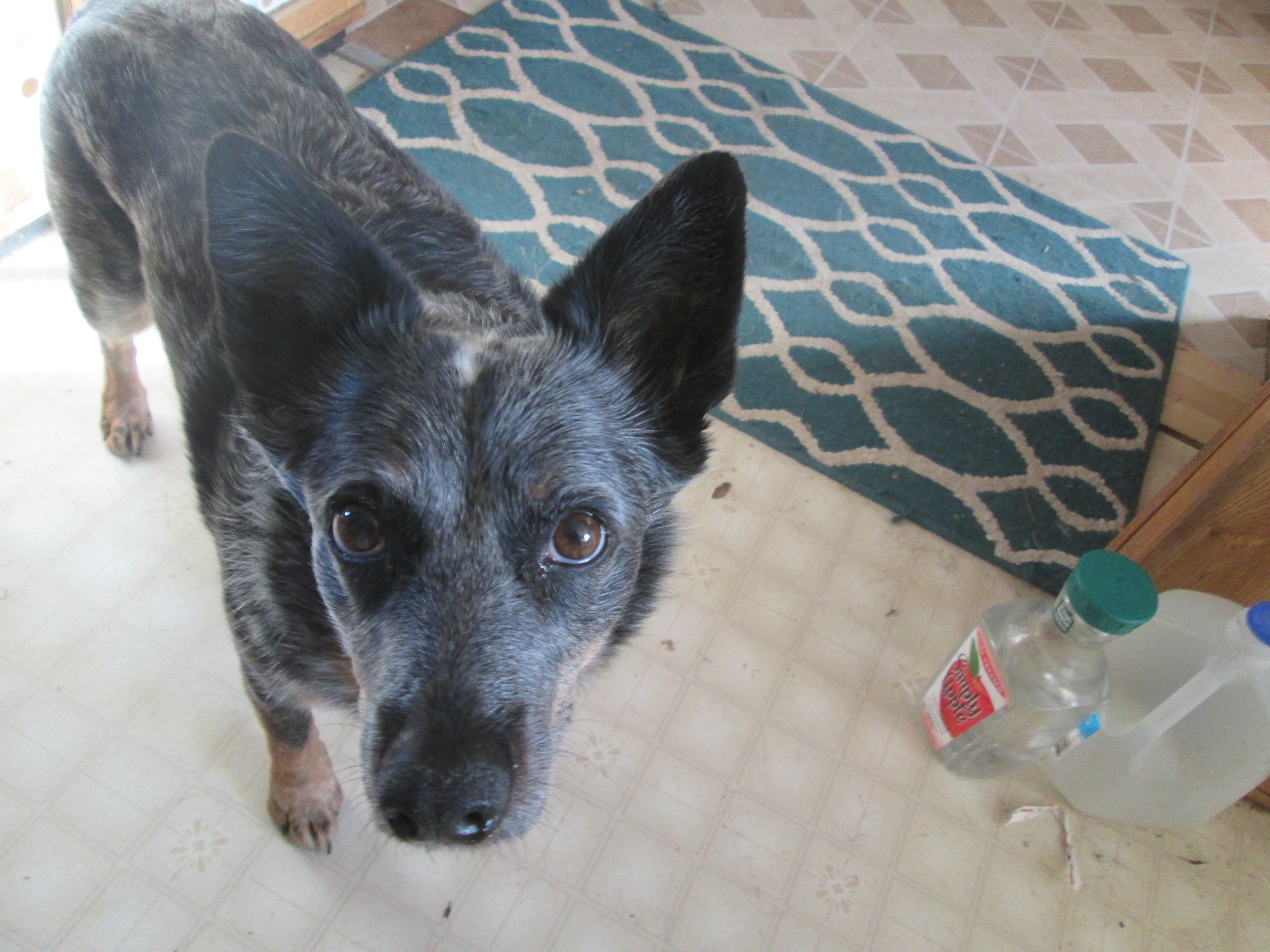 Moses Lake, Washington
December 4, 2017 4:18pm CST
I loved your discussion on Blue Heelers. Very few people that read your discussion had ever heard of such a dog. I found that totally interesting. I hope you see my photo here. This little gal in the photo is now eight years old. Yup Sally is a purebred Blue Heeler- that is the nickname that folks call an Australian Cattle Dog or as some say, West Queensland Heeler. The white on her forehead is her Bentley mark. Sir Bentley in the 1800s bred Heelers and they still have the mark. She is all about Play ball!! Rarely does the ball hit the ground before its zipped back to me. Anyway, thanks for your Heeler statue photo. Here's the real deal!
6 responses

• United States
4 Dec
You have a wonderful Blue Heeler of your very own!!

• United States
4 Dec
she looks like my Ms.Ruby she has some mix in her.

• Moses Lake, Washington
4 Dec
@amadeo
Your Ms. Ruby has Heeler and what in her? Does she play ball all the time?

• Garden Grove, California
4 Dec
that is a reallyoprettydog too I had nevedr heard of blue heelers ether u thy sound like agreatbreed of dog

• Moses Lake, Washington
4 Dec
@Hatley
I should edit this. I didn't say that its Sally. She is very smart and high energy. I've taken her to a nursing home cause she's calm and knows to heel and mind me. The folks loved her.

• United States
5 Dec
What a cute dog, I love her!!

• Moses Lake, Washington
5 Dec
@BelleStarr
Thanks. She'd love you if you tossed a toy a few hundred times.

• United States
5 Dec
@sallypup
lol Her and Rosco both and I guess it would be double that,Roscoe will chase endlessly. He even brings lambie to our bed every night. lol

• Eugene, Oregon
5 Dec
Nice looking dog! There are many of them in our area.

• Moses Lake, Washington
5 Dec
@JamesHxstatic
Thanks from Sally. We get lots of good reactions when we travel with Sally. People seem to be drawn to her.