Meatless meals are awesome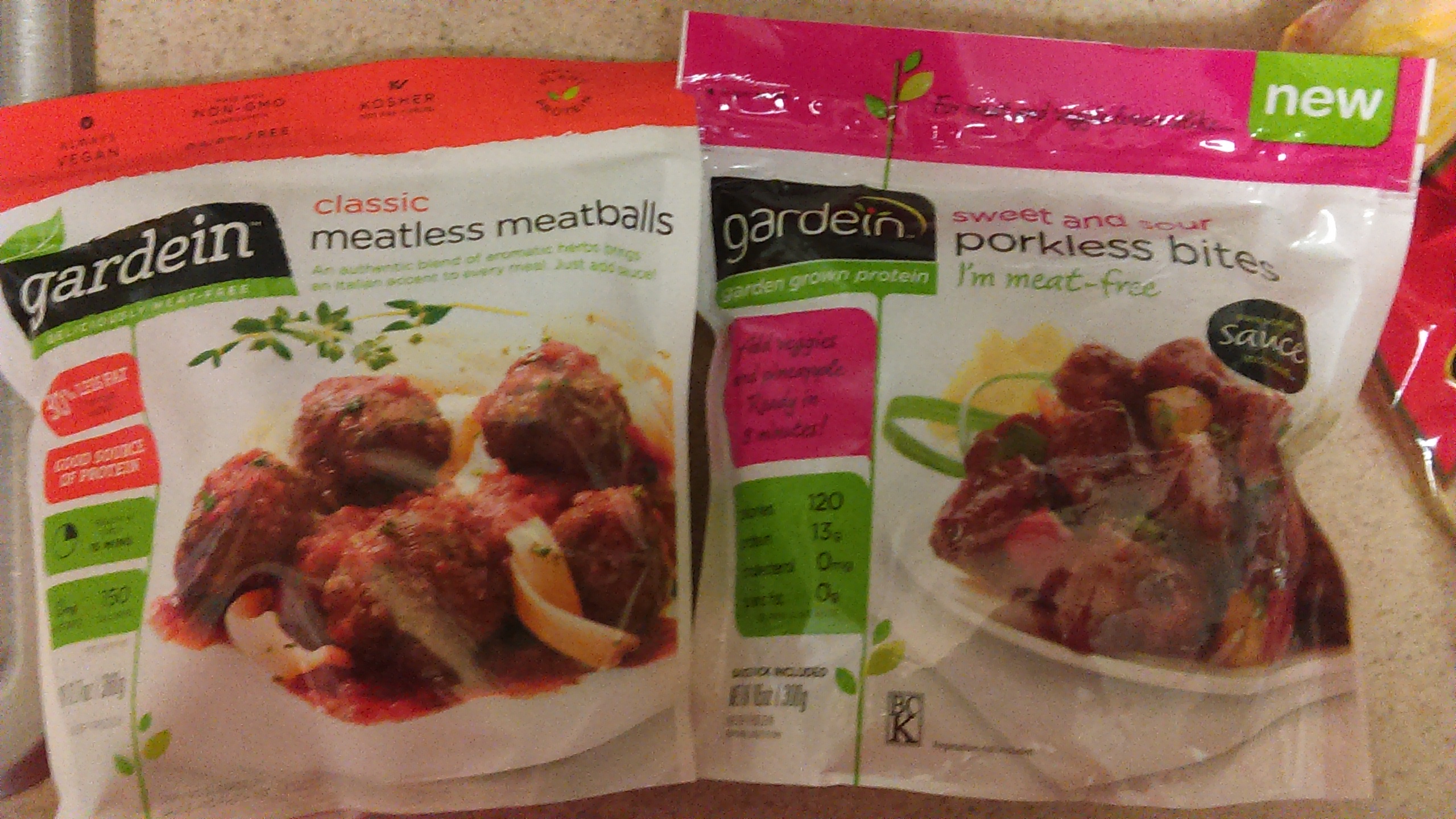 United States
December 4, 2017 6:34pm CST

There is no chance I will try to make these on my own. But I will be searching around for more vegan meals. The store is very high but these were on sale. I am hoping to find a location for them more often. I went to a different store this morning. They had a lot of Indian foods. it was not to my liking from the box. I did not get any of them. The vegan section I am all too excited to shop out of. I want to try something In the Indian section maybe soon I will. I will keep looking what I saw today looked spicy. I can't do that food at all. Have you tried vegan food it's awesome. I have no idea what it's made of but Yummy..
7 responses

• United States
5 Dec
I don't like the idea of eating "fake" meat. Either cut out meat and eat more vegetables/grains/legumes or don't. The fake meats contain lots of soy which can mess with your hormones and cause other health issues. Plus they are loaded with chemicals. No thank you.

• United States
5 Dec
Oh that is not good. it seems like its always something. I think i best eat and be happy.

• United States
5 Dec
@sharon6345
Hey do what you want. If you like them, eat them. I'm just giving you my take on them. I'm just some stranger on the internet. I personally wouldn't eat meat substitutes but we all have to do what is best for us.


• United States
5 Dec
@NJChicaa
I don't want to ruin my body to eat though. That is why I am like dang it's always something. You know what. Today was the first day I could put meat on my counter. The chicken did not make me sick soon I will be back to having regular meals. sI bought pork chops steak chop meat too. I will have to eat this till I can get my stomach to eat regular foods again. That gastric bypass did a number on me. I am going to try some veggies that I see you post too. I checked for that squash pasta thing but it's o were here.



• United States
5 Dec
I wonder if they have any out here. It would e nice to try just once.

• United States
6 Dec
@youless
oh yeah but I won't go that far to eat.


• Peoria, Arizona
5 Dec
I kind of wanted to try more meatless meat meals. They are becoming a lot better in tasting I have heard and also slightly more afforadable.

• United States
5 Dec
oh yeah I am learning more each day.

• United States
5 Dec
food bizzzare in my town. oh yeah they are great.

•
5 Dec
Haven't seen meatless meatballs or sweet and sour porkless bites in our supermarket.