Holiday time!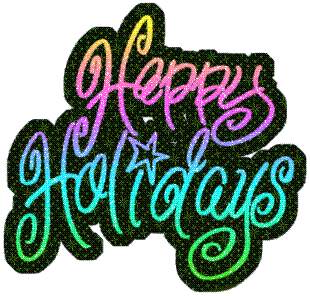 Gloucester City, New Jersey
December 4, 2017 7:16pm CST
So, our Thanksgiving is over (USA) and now Christmas is upon us. I'm looking forward to it this year. I think I've done well for my income in having gifts for everyone important to me. I take pride in getting good deals and trying to match gifts to the person. I'm also proud that my shopping was done BEFORE Black Friday (the day of the year when retail stores sell enough to not be in debt). Anything I pick up now will just be a bonus to what I already have. I need stocking stuffers for my daughter. I'm too far from my grandkids to send any to them at this point. I know we don't all have the same holidays because of different religious and cultural beliefs, so I'll ask you if you could tell me some of your holiday celebrations that take place around this time of year (November through January).
5 responses

• United States
5 Dec 17
"Thanksgiving is over"
It's supposed to be, but my sister made this HUGE turkey and froze the leftovers, so Christmas dinner will be a continuation of Thanksgiving in the form of turkey and noodles.


• Gloucester City, New Jersey
5 Dec 17
Every day is Thanksgiving depending on your perspective. We always had turkey for Thanksgiving AND Christmas. My dad always said he was glad he only had turkey twice a year. Yet, he could eat turkey legs almost any time! LOL

• United States
20 Dec


• Green Bay, Wisconsin
19 Dec
My Christmas shopping is done. I took advantage of cyber Monday sales on Amazon. All I need to do is wrap them.

• Gloucester City, New Jersey
19 Dec
All of my gifts got shipped last Friday and were delivered on Sunday and Monday. Only one was wrapped. I'll let my daughter-in-law wrap the ones I sent to them. The others are here waiting for Christmas to be opened. My daughter gave me a gift already, so I gave her one of hers already, but the rest are wrapped and waiting.

• Green Bay, Wisconsin
20 Dec
@jerzgirl
That's great! I just need to wrap mine.

• United States
5 Dec 17
I'm pretty much all set for christmas too. I have all my gifts bought the last of my packages should be here today and then onto the wrapping. I'll be wrapping quite a bit this weekend and then I'll be set when christmas comes.

• United States
5 Dec 17
@jerzgirl
lol yeah i hate wrapping but needs to get done.


• Gloucester City, New Jersey
5 Dec 17
It's a relief, isn't it, knowing you don't have to mess with the crowds? Although I know some who can't wait to get into brawls over merchandise. It never made sense to me at all - not since I first witnessed it with the Cabbage Patch kids craze.

• Indonesia
5 Dec 17
We have no celebrations for November and January. What I remember is November the first is my elder daughter's birthday.