Did your taste change when you were pregnant?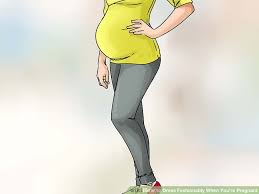 Guangzhou, China
December 4, 2017 10:50pm CST
I heard some women would have a taste change after they were pregnant. Such as they would suddenly like salty, spicy, sour etc. food. I didn't have a taste change at that time, but I often felt hungry and I had to eat food frequently

I was even eating in my dreams

10 responses

•
5 Dec 17
Omg i ate everyhing. I so love to eat everything, and everytime i go online and see food i wanted to buy it and eat it. I am not hungry but i always crave.

• Malaysia
5 Dec 17
I was mostly after sour food, spicy and salty...not so much. I also got hungry very quick but no crazy cravings.


• Malaysia
5 Dec 17
@youless
Really, here it's the opposite. people say if you like sour things you're going to get a boy.


• Guangzhou, China
6 Dec 17
@cahaya1983
Oh... Perhaps I remember it wrong. I know we shall have something in common. The Chinese in Malaysia still remain the Chinese culture very well. Perhaps it shall be spicy for girls and sour for boys




• Malaysia
5 Dec 17
You must be very hungry all the time, I crave for bak kut teh eVeryday

• Malaysia
7 Dec 17
@youless
how many months are you now, the pregnancy?

• Guangzhou, China
8 Dec 17
@peachpurple
That's long time ago. My son is 13 years old now


• Philippines
5 Dec 17
I had four pregnancies and i had different experiences in each time i was pregnant. I remember I also ate anything I want. Only that in my 2nd pregnancy that my mother scolds me everytime I eat much because she said my tummy is abnormally big. Only to find out after, that I am having twins...


•
5 Dec 17
My mother ate everything.


• Roseburg, Oregon
7 Dec 17
I did not have any taste changes when I was pregnant.

• United States
5 Dec 17
I can't eat broccoli when pregnant and have a hard time eating it now. I hated mushrooms/meat before... love it now


• Philippines
14 Dec 17
yes even my smell changed when im pregnant, its normal you got hungry all the time because im the same. the babies eat what we eat thats why.