Selling Saees.....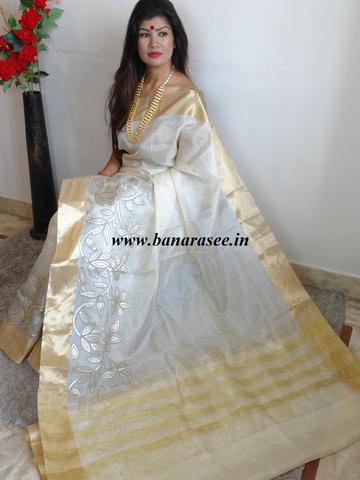 Hyderabad, India
December 5, 2017 12:20am CST
I really felt very happy that I could prove my salesmanship yesterday. I was keeping idle at home keeping all the Sarees bought from Benaras in lhe Almirah. Yesterday, I felt some good mood. Decided to sell some Sarees taking them to my office. So kept some eight sarees in a nice bag and took them to office. I carried the bag straight into my officers' chamber. Some ladies have already seen me carrying a bag with me. They also entered into the chamber. I showed them all the eight sarees. They took about 5 sarees.The remaining three were not preferred as they were not liking the color combination. The interesting thing was that they preferred the saree which I actually did not want to sell as I thought it would not be preferred by any lady on the planet. Surprisingly, one lady appreciated the saree like anything. She directly opened the folds and measured the saree to see whether it has got the width of 5 and half yeards. The length was perfect. After satisfying herself with the width also she took it along with other two sarees. Her bill came to Rs.1450/-. She gave me Rs.500/- and promised to give the remaining today or tomorrow. I will get Rs.950 again tomorrow. Another officer was about to take a saree which was totally meant for officers. It was Grey in color with white silver colored floral design, another person picked it up and paid the amount. She was disappointed. I assured her that I would bring another another similar saree for her also. She took a silk saree. Paid an amount of Rs.700/- on the spot. This was a very good day.
3 responses

•
5 Dec
I live in a place not far from where cotton sarees (good for summer) are made. They are very popular among women (even office goers). Those who want to start a saree business should visit these places in southern Bengal.

• Hyderabad, India
5 Dec
what do you call them? Are they BENGAL COTTON SAREES?


• Hyderabad, India
5 Dec
This is a 5 and half to 6 meters cloth wrapped around body. They will be many varieties and available in various designs. Within India, people of different states wear them in different styles.

• Malaysia
5 Dec
Glad that you sold almost all the saree but it is alright to do that in your office?

• Hyderabad, India
5 Dec
This is the place where I can get my customers. I go there in lunch hour and see if they are available and finishing their lunch.Most of my colleagues are now officers in high rank and I can not approach each and every one. I just put a word to inform others about the products. If they want they come and see the item. I have appointed two boys to sell Sarees door to door on commission basis.

• Malaysia
6 Dec

• Hyderabad, India
6 Dec
@peachpurple
Thank you peach-purple. I want to put some on Amazon. also for sale. How is this idea?