JJ's Vinyl Madness Countdown #712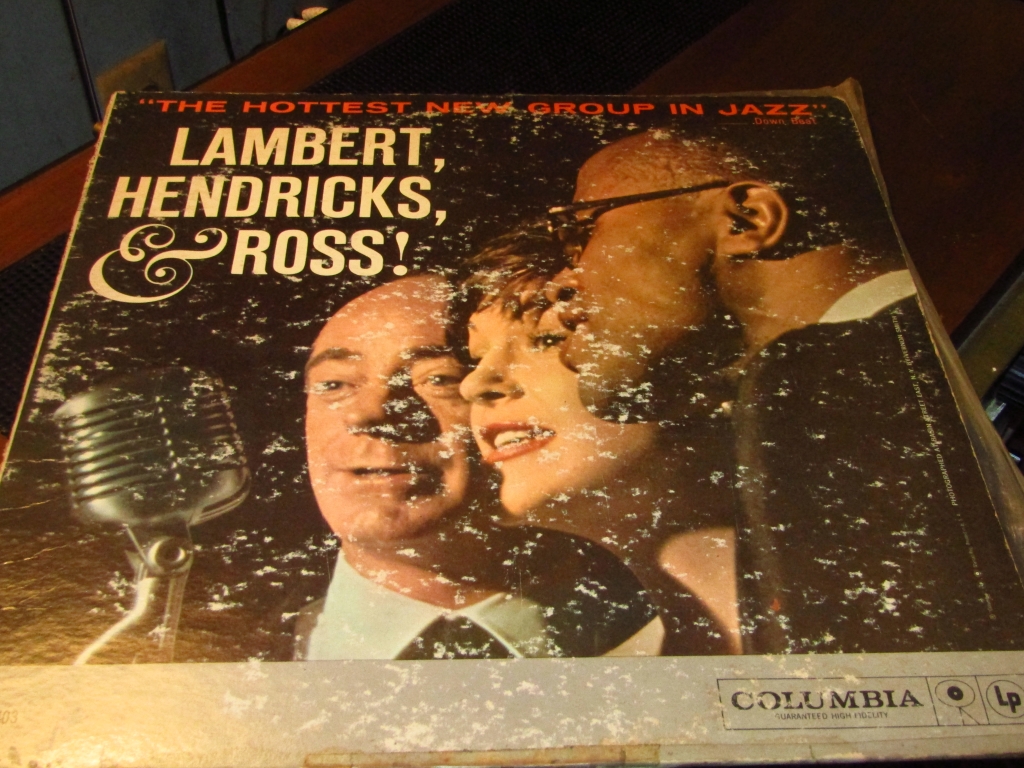 United States
December 5, 2017 4:53am CST
I was raised on this one, literally from the day I was born. It's weird how albums are 'valued' in the vinyl market...this one, though an original press from 1960, can be had for a few dollars. I can't seem to find any chart positions or sales numbers linked to it, but as good as it is, I'm sure it had to be popular. Heck, I'm still playing it often almost 58 years later... Lambert, Hendricks, & Ross! - The Hottest New Group In Jazz (And I would love to hear some of these 'singers' these days try to do this)

1B 6 eye promo label pressing of their Columbia debut album. Playback info: Technics SL-3200 turntable Shure M35X cartridge
2 responses

• Los Angeles, California
5 Dec
I never heard of them though that may be the same Annie Ross who later did Broadway.


• United States
5 Dec
Here's something different from the same album

Annie Ross Twisted (1960) Original instrumental version by Wardell Gray,Lyrics by Annie Ross,from the album Lambert,Hendricks,and Ross.

• Svalbard And Jan Mayen
5 Dec
@JolietJake
Here an English translation of the lyrics. It is worth reading.

Traduction de Boris Vian, paroles de « Fais-moi mal Johnny », français ? anglais (Version #2)

• United States
5 Dec
@topffer
It was a bit rough trying to correlate the words with the singing, but I liked that