Have you ever tasted Beaten Rice?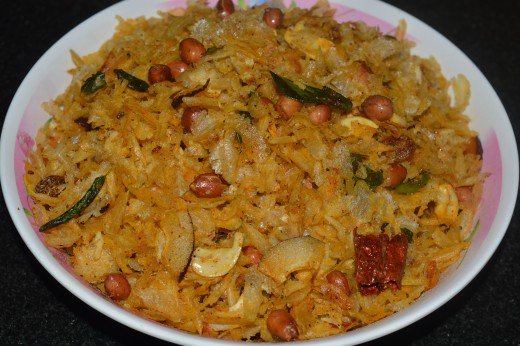 Hyderabad, India
December 5, 2017 7:10am CST
Yes, I am talking about ATUKULU known in english as Beaten Rice. This is made of Rice only. There are two types . Flat one and the Thick one. The flat one will be available in all shopping Malls. This can be digested very easily. Thje thicker one will be available most of the villages. Of course, people are forgetting to make them also. The new generation is not aware of them even. These may be available only in selected shops and Malls of a city. But, in Chennai of India people are quite aware of these two varieties. It is the thicker variety that is mostly used to prepare snacks. In the Bihar state of India people just use it as a snack. In the villages of Andhra Pradesh and Telangana some people are aware of this variety. This will be very rich in taste and the more one chews the more will be the milk out of it. A snack is prepared taking a cup of this variety of Beaten Rice. A spoon of Virgin oil/ pure coconut oil/ refined oil (preferably Sundrop)/clarified butter is added to them. A pinch of salt, a spoon of Red chili Powder, roasted peanuts, some chana Dal are added and the whole thing is mixed well. Everything will be sticky as they are all mixed using the oil. It can be taken as a nice snack. The more you take time to chew the more taste it will be. Hence, people once start eating the mixture of this as snack generally consume more. But, it will be very hard to digest. A cup of this snack will be sufficient for convenient digestion. It should never be confused with POHA. There is a lot of difference between the two.
3 responses

• India
5 Dec
Yes of course ..i like it

• Hyderabad, India
6 Dec


• Hyderabad, India
6 Dec
Not at all. This can be prepared in minutes. Just 2 minutes.

• India
5 Dec
I have never had this. I have had the regular mixture and poha with coconut and jaggery.

• Hyderabad, India
6 Dec
Yeah. This is preferred and known to people coming remote areas. A good and hard stuff to digest. The Biharis like it very much. I tasted this one after a gap of 10 years when I was traveling along with a Bihari. He thought that I was not aware of this food variety. When he came to know that I knew about it he felt very happy and we started finishing the stuff.