It was Potato Bajji/ Potatoe Pakora for my snack.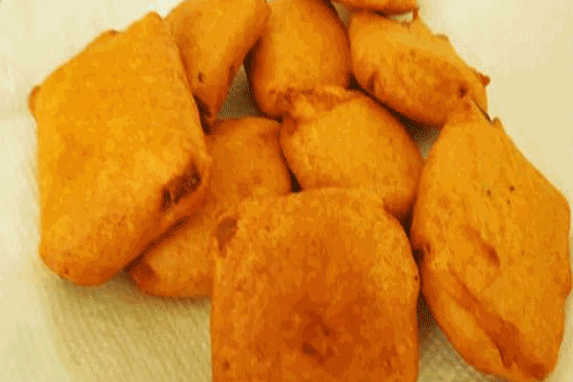 Hyderabad, India
December 5, 2017 7:27am CST
Just a few minutes back I had been to the Restaurant as I was feeling empty stomach. The cat has finished the curd kept on the Dining table. I could not have a complete lunch as curd is a must item for my lunch. Any how I could get some nice Jowar Rotis along with Onion chutny mixed with roasted peanuts grounded. When I entered into the Restaurant, there were some round items in a big plate. I could identify them as POTATO BAJJI. I am tasting them after a long time. Mother was preparing them at home. After her demise there was no one to prepare such items. I ordered a plate. He served them hot. There was some coconut chutney available as a side dish. The combination went well. We call this as Potatoe Bajji. In some states of India, they are also known as Potatoe Pakora/ Aloo Pakora Potatoes are cut into fine thin slices. Some Gram flour is mixed in water. The ingredients like a pinch of salt, a table spoon of Red Chili powder, some powder of cumin seeds, etc., are added to the Gram flour paste. Now the potatoe slices are dipped in the gram flour paste and are cooked in hot Groundnut Oil or any refined oil of our choice. Some Baking soda is also added to get the puffy potatoe Bajjis. They will be crunchy and very tasty..
6 responses


• India
5 Dec
It is raining in Mumbai since yesterday and temperature dropped. But as it is unseasonal so pakora did not come in mind.

• India
5 Dec
I too make it to have with tea in the evening. My parents, husband,sister,cousins, aunt and uncle also love these pakoras. It is really very delicious and tempting snack.