See anything good yesterday December 4?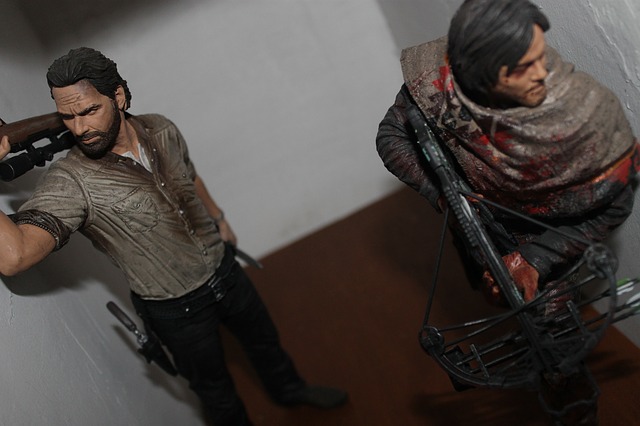 Los Angeles, California
December 5, 2017 10:56am CST
Caught up with the latest episode of "The Walking Dead" and it was the blandest of the season. Even the presence of Negan could save it from ho hum. Rick finally got an agreement with the Salvagers which is nonsense as they has proven to be devious turncoats in the past. Most of the episode was spent on Eugene whom I find very tiresome. Very little was advanced story wise. "Christmas in Evergeen" was cute Hallmark formula fare where everyone is super happy and perky in a picture perfect postcard town. "Framed by My Fiance" was typical Lifetime with a nurse set up to take the rap for vehicular manslaughter by her politically ambitious rat of a fiance. What were you watching on the first day of the work week?
9 responses

• Toccoa, Georgia
5 Dec
My husband and I watched the dumbest movie last night on Amazon. It is called "Predestination" starring Ethan Hawke and made in 2014. We picked the movie because the write up about it seemed interesting. But, it was really bad.

• United States
5 Dec
Nope. Tried to watch Long Island Medium, but that is getting to be a big bore for me.

• United States
6 Dec
I watched a couple of episodes of The Ghost and Mrs. Muir and a couple of videos that showed tours of cruise ships.

• Los Angeles, California
6 Dec
The old Ghost and Mrs. Muir series from the late 60s with Hope Lange?

• United States
6 Dec
@JohnRoberts
— yes, and my schoolgirl crush Edward Mulhare. It was put out on DVD in Australia. Ah, that region-free DVD player is one of the best things I ever bought....

• Colorado Springs, Colorado
6 Dec
We watched a new Big Bang Theory.

• Spain
5 Dec
watched a few episodes but never got into it!!

• Riga, Latvia
5 Dec
Yesterday I went through two Bridget Jones movies the second and third where she has the baby.

• Derby, England
5 Dec
Never watched that series. We have been watching "Outlander" which I really like but husband is less keen on. Also our daily fix of "I'm a Celebrity Get Me out of Here"!!

• United States
5 Dec
I will get to this soon. It makes me not interested after reading reviews like this one. I hope it ends soon.

• United States
5 Dec
Sometimes those Life time movies are pretty good -- I'm still trying to get through "Prisoner" (2009 miniseries) but I keep falling asleep