Son Bite By A Brown Recluse Spider!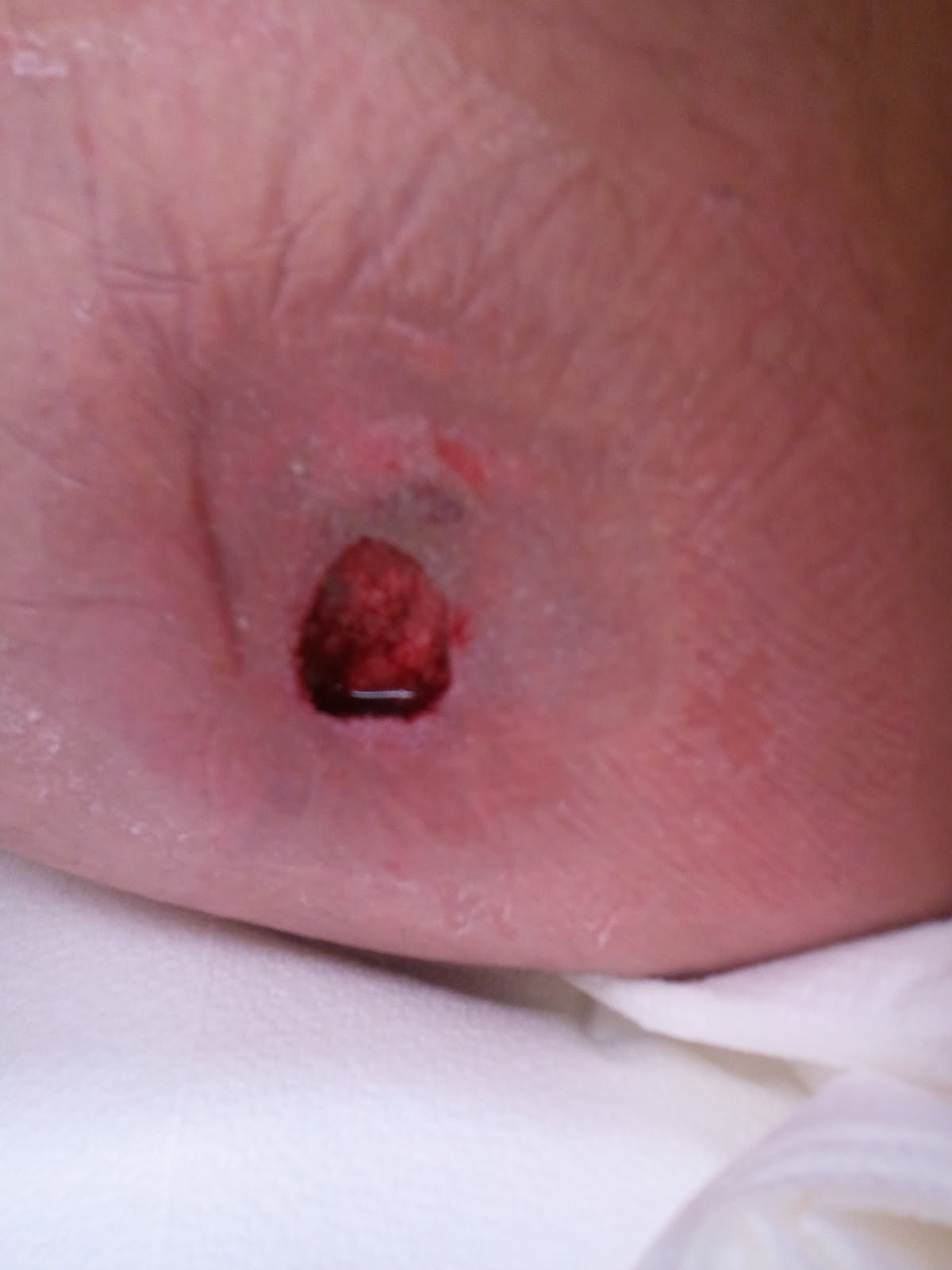 United States
December 5, 2017 12:02pm CST
When my son was younger, still at home, he and my husband went hunting. While they were out hunting apparently he was bitten and the bite looked so gross. It was black in the center and swelled up with infection. So I took him to the emergency room. They lanced it open and the stuff that came out was so gross, puss and blood and fluids. They packed the hole with gauze to let it drain. They said it was the bite of a brown recluse spider. I didn't think we had them in our area, but apparently they are hear in Bradford county PA. Have you ever been bite by a brown recluse or other venomous spider? Picture by bing.com
8 responses

• United States
5 Dec
Yes, I was bitten on the back of my hand by a brown recluse several years ago. It was a fairly nasty experience.

• United States
12 Dec
@JolietJake
I'm sorry to hear you were bitten by one as they leave a nasty bite! Did you go to the hospital or doctors? Did you have a hole they had to stuff with gauze?


• United States
12 Dec
@Butchcass4
Yes, I ended up going to the doctor and they had to drain a bunch of nasty gunk out of it. It left a divot (kind of like a golf club does to grass) about the size of a quarter on the back of my hand.

• United States
14 Dec
@JolietJake
I am so sorry you got bit. These venomous spiders are nasty. I wonder if my Son has a scar from his bite! I'll have to ask him next time I talk to him.


• Bunbury, Australia
6 Dec
I've heard these are nasty little creatures and pack a powerful punch. Luckily I haven't been bitten by one.

• United States
12 Dec
@JudyEv
Yes you are correct they are nasty little critters. There poison starts to rot the tissue kinda like a snake bite would. There bites leave nasty looking skin with a black dot in the middle. My Sons bite had to be lanced open and all this infection ran out, O my it was so gross. Then they packed it with gauze so it would drain! I thought I would faint watching but I didn't I wanted to be strong for my Son especially when they took a scouple to cut it open, ugh!



• Bunbury, Australia
13 Dec
@Butchcass4
That would have been pretty awful to have to watch but your son wouldn't have wanted his mother fainting.

• United States
14 Dec
@JudyEv
I thank the good Lord for giving me the strength to be a support to him as they were working on him. He was a trooper for sure. I was awful watching them work on the bite site. I think it was his first time out hunting too! And he still hunts which I know I won't go out hunting because of the critters like brown recluse and ticks. So many people I know have limes disease its an epidemic in Bradford County Pa. I don't know about other areas if there are out breaks in different cities or states or other parts of the world?





• United States
12 Dec
It actually looked worse than the picture, but it gives you an idea of what the Brown Recluse spider bite looks like. My Son is such a toughie he hardly complained at all bless his heart!


• Kenya
18 Dec
@Butchcass4
but I'm sure right now he is ok He is a strong boy


• United States
12 Dec
@LadyDuck
O my you are truly blessed as we have quite a few. I've had several encounters with different spiders over the years and I pray I don't have any more! I know God created them for a reason, I just don't like them big time! I remember when I was about 7 I was watching "Monster Movie Mantinee" and it was about a spider that was bigger than a house and at that age it was very scary. I think that's where the fear of spiders started.



• Switzerland
13 Dec
@Butchcass4
The only animals we have to fear here are the snakes, there are venomous snakes that are pretty small and they can hide under the rocks.

• United States
13 Dec
Considering I had to have Surgery this yr on my back because of being bitten by one and it turned neclophiliac which is the Flesh eating virus and I still have issues from where they had the surgery from time to time. No Thanks something I am very cautious about now. It was not Fun

• United States
14 Dec
@KrauseHome
I am so sorry to hear about your experience with being bitten by a brown recluse. I didn't realize that their bite would cause so much damage. Bless your heart! What is neclophiliac mean?



•
6 Dec
No, never been bitten by a spider.

• United States
12 Dec
I can't say I've been bitten for sure but I've had red marks on me that were some type of bite! I've had scary experiences with spiders that have made my fear of them worse. I have spiders that live in our cottage. They have long legs like a daddy long legs but the body is different and they are huge web makers. Our cottage walls are wood and its very difficult to clean the webs as they stick to the wood, ugh!



• Daytona Beach, Florida
5 Dec
I only heard about this spider once and it was a long time ago when a woman on another site said she got bit during the night. She lived in Florida and when she went to the doctor she was told it was a brown recluse spider bite.

• United States
12 Dec
@RasmaSandra
Yes their bite is easily identified. We were told they weren't in our area by certain persons, but that is just simply not true. Even the doctor said it was a brown recluse spider bite. It freaks me out to know spiders can be crawling on you while your sleeping. I just trust the Lord to protect me while I am sleeping as He knows whats happening when I'm asleep!



• United States
5 Dec
I have never been bitten by a venomous spider, but just a bite from a little spider that caused no harm.

• United States
12 Dec
@Corbin5
I'm so glad you've never been bitten by a venomous spider. I was bitten once while living near Lake Placid, NY in the Adorondack's I was six months pregnant and was laying in a hammock and the next thing I know my shoulder blade started itching really bad so I went into the house and looked into a mirror and there was a red circle as big as a fifty cent piece then I started feeling really weird my heart was pounding and my face was turning red, so off to the hospital that was thirteen miles away and they gave me a shot and a prescription for an epi pen and told me if I ever got bit by the same spider it could kill me, well that's been like 32 years ago and praise God I've not been bitten by the same spider. I do carry an epi pen but that's because I get allergy shots and the epi pen is in case of an reaction. Praise be to God that it wasn't worse than what it was.