Great deal on swimming diapers!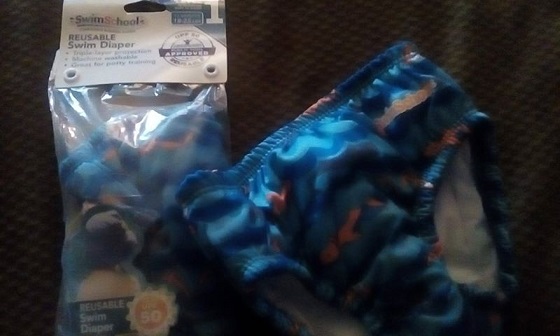 United States
December 5, 2017 12:11pm CST
Talk about an amazing find for my baby girl! Today when shopping I was planning to buy some more little swimmer diapers. They are required for baby to swim at the local aquatic center. The clearance section was before the baby area so I had to check it... I found a selection of reusable swimming diapers for 2 dollars a pair! I bought two! So for four dollars which is half the price of a package of one use diapers, I have something she can use until potty trained! This will save so much money in the long run and cut back in garbage going to the landfill. I had no idea they even made these! I'd have bought a few pairs ages ago! Did you know about them? Or use something similar?
8 responses

• Boise, Idaho
6 Dec
No, I had no idea. Great find. It's amazing. I recall the diapers that were produced back when my 46 year daughter was a babe. Like cardboard compared to what they have today.

• Bunbury, Australia
6 Dec
I've never heard of them. You got a great deal.

• United States
5 Dec
Yes, i knew as babysit lots of kids. They are cool.

• Daytona Beach, Florida
5 Dec
Well good that you found them. I have never heard of swimming diapers.

• United States
5 Dec
I was going to ask something but I see it's in your post. I did not use these I think they came out later.

• United States
5 Dec
I knew those diapers existed. You really got a great deal on the two you purchased.

• United States
6 Dec
Wow, that is so good. I wish I had something like that when my kids were little. I had a terrible experience one time that I try not to think about.