Back from the gym! December 5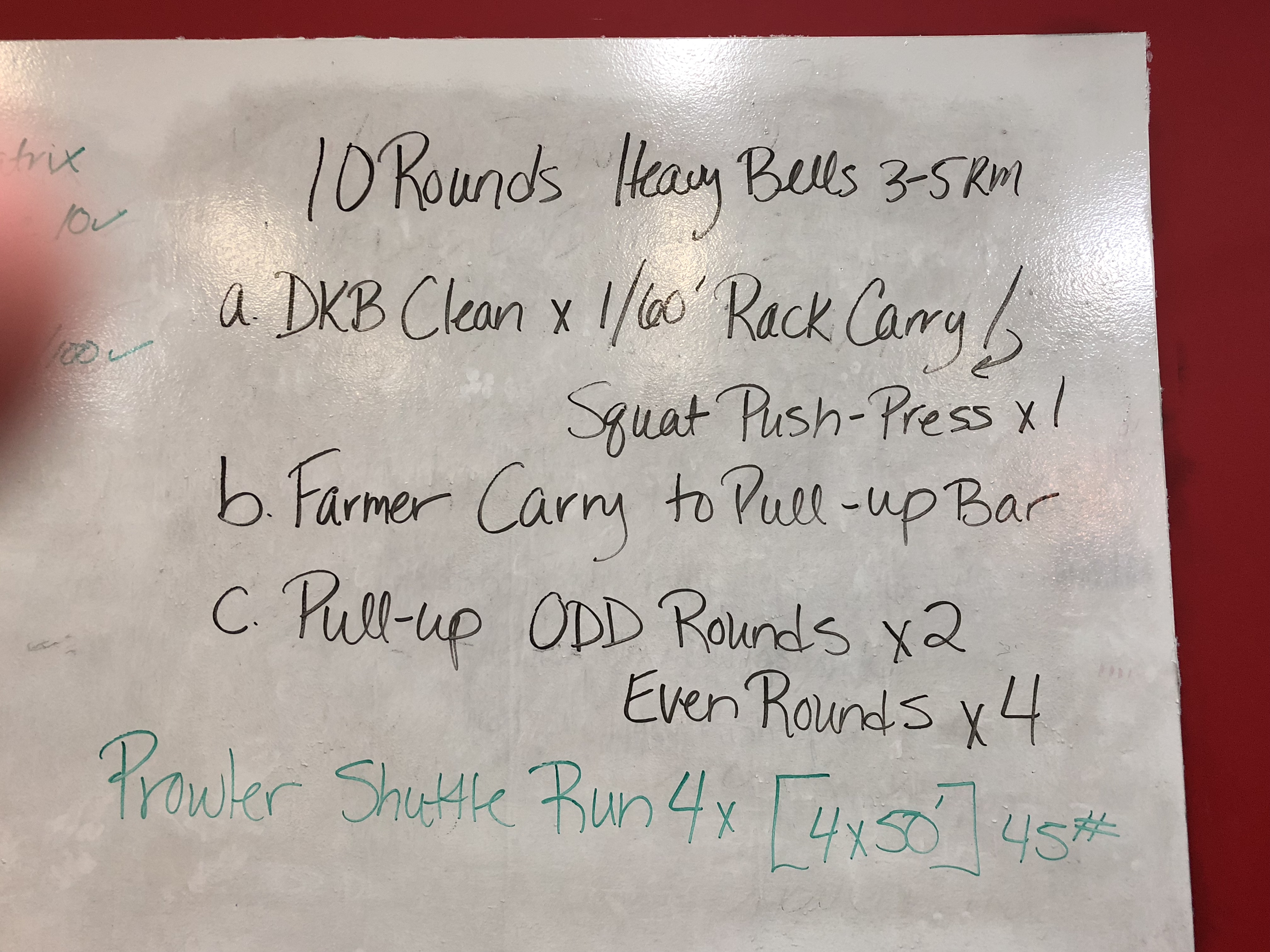 United States
December 5, 2017 6:08pm CST
Wow. Tonight's workout was very difficult. Definitely one of the toughest ones I've done in a long time. It didn't look that hard up on the board but I was totally mistaken. This is what we did for 10 rounds: 1) Double kettlebell clean (1), rack and walk 60', squat/push-press 2) Farmer carry kettlebells around to TRX rig 3) Pull ups (odd rounds-2, even rounds-4) You walked around the 3 rooms of the gym doing these exercises so it was like one big circuit to do 1 round. Carrying the racked kettlebells was a lot harder than I thought it would be. Very fatiguing. And, as always, I did TRX nose-under rows instead of pull ups. The finisher was BRUTAL. We did 4 rounds of 4 x 50' Prowler sprints with 35 pound plates on them. My line had only 4 people in it so we barely had any time to catch our breath before we had to go again. I legit almost puked when I was finished with my 4th round. I have NEVER felt like that during or after working out before. In any case, I survived it. Next workout might be tomorrow night. If not, then I'll go Thursday.
4 responses

• Portugal
6 Dec
If I lived near you I would do the workout with you.

• United States
6 Dec
I did three rounds on the crock pot, I'm exhausted


• Los Angeles, California
6 Dec
You had a lot of dishwasher anger to work off and sounds like it happened.

• Cuyahoga Falls, Ohio
6 Dec
Way to go my friend.