They Forgot....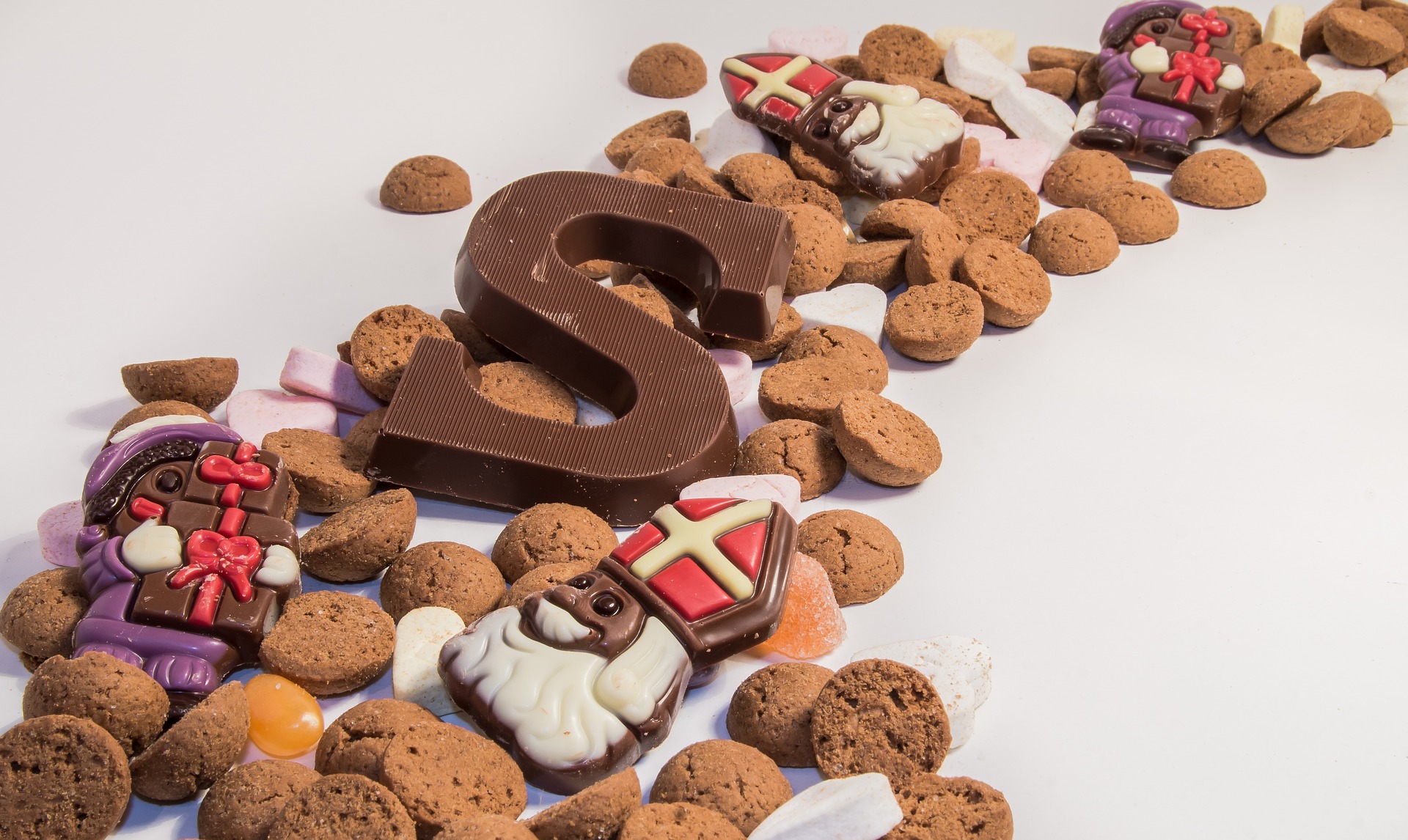 Winston Salem, North Carolina
December 5, 2017 8:20pm CST
...but I didn't. We don't make a huge deal about Sinterklaas around here, but as a nod to our Dutch heritage I usually buy some special treats and stuff everyone's shoes on the evening of December 5th (Sinterklaas avond). Traditionally shoes are left by the fireplace and, until this year, at least one of the kids has remembered to set his or her shoes out. This evening, when I checked, the only shoes near the fireplace were my husband's workbooks (he always sticks them behind the wood heater--I think he likes toasty toes first thing in the morning) but that didn't stop me. The girls will be starting the day with their work shoes, so their work shoes have been filled with individually wrapped Ghirardelli chocolates. I think that will bring a smile to their faces at 4:40 AM when they are getting ready to head out the door. I'll get to see my husband and younger son's reactions when they find their own treats. I suspect the fact that everyone forgot this year, will mean their smiles will be that much bigger when they discover their treats! Do you have any special holiday traditions that everyone else seems to forget about from one year to the next? The photo shows some of the traditional treats that are part of celebrating Sinterklaas: pepernoten (itty-bitty spice cookies), chocolate letters (everyone should get their first initial...but dutch treats are hard to find around here), and chocolate treats. Chocolate coins and real money are often tucked into children's shoes as well.
6 responses

• Canada
6 Dec
You'll need to wait until Christmas for the "keep cool" box. I'm a little remiss this year....must be the amount of things that have crept up. I did deliver an "O" to the patriarch yesterday.

• Winston Salem, North Carolina
6 Dec
I bet he was happy with that "O" even if it was pagan

.

• Canada
6 Dec
@Platespinner
He made us hide it in his drawer before the nurse came into his room. We had a good giggle about that on our way home.


• United States
13 Dec
I've never heard of this tradition. I love hearing about the traditions others do. I need to make a post later on the topic asking for ideas for my own kids. I hope the shoes do not have odors lol. I think your family will be happy like you said since they forgot about putting their shoes out. They may worry a bit looking for their shoes which you have moved. It will be a nice surprise when they find them especially Ghiardelli chocolates. Yum!!

• Winston Salem, North Carolina
13 Dec
Usually, I make sure any candy that goes into the kids' shoes is in a sealed zip-lock sandwich baggie. This year I got lazy and bought a bunch of individually wrapped (and sealed) Ghiradelli instead of the mix of Hershey's Kisses, Lindor Truffles and Reeses Peanut Butter Cups that I've done in the past.

• United States
13 Dec


• Winston Salem, North Carolina
6 Dec
The joy of having siblings! We didn't really "do" Sinterklaas or Christmas when the kids were small and when we did start we always made gift opening a big production. Gifts are opened one at a time, and I've always created my own code system so no one knew which gift was for whom.

• Bunbury, Australia
6 Dec
Wow, your girls have early starts. And yes, the fact that they've forgotten about the significance of the day will increase their pleasure.