One goal met, another in the works!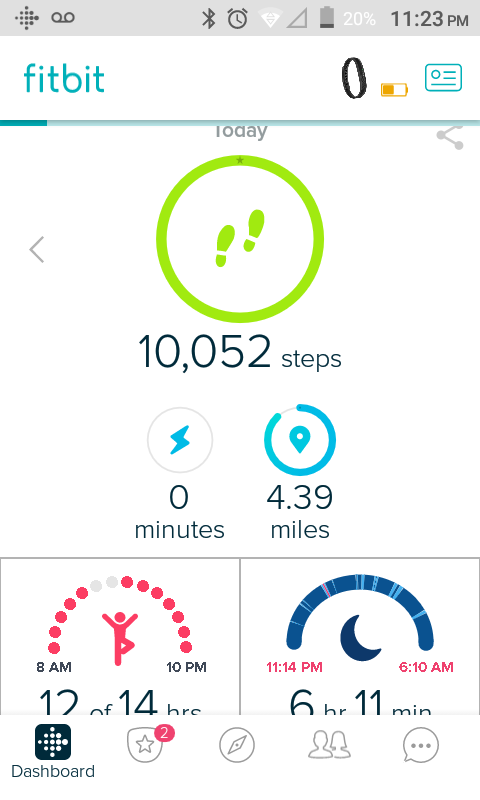 United States
December 5, 2017 10:27pm CST
Its been a slightly busy day but not to bad. Got a lot of things done around the house (its pretty darn spotless!) but much more to do tomorrow around town! I nailed the 10 thousand steps goal today. I'm even working on getting better sleep. I got 6 hours and 11 minutes last night! So tonight, I'm hoping to try for 7 hours of sleep. Wish me luck! My end goal for now is 8 hours of sleep + 15k steps a day... How much do you sleep at night? Got any tips for peaceful slumber?
7 responses

• Roseburg, Oregon
6 Dec
I get about six hours of sleep every night. Sometimes more over the week end.

• United States
6 Dec
I keep averaging 5 hours of sleep at night, with a break of about 2 hours in the middle of it (where I use to wake up to nurse). I for the life of me, can't break that habit! :(

• United States
6 Dec
Sometimes 5 hours and that is great for me.

• United States
6 Dec
is your doctor okay with that? mine said at least 8 hours..

• United States
6 Dec
Dont sleep much.. sadly. Hope you get more sleep tonight


• United States
6 Dec
Your amount of steps are amazing. I should not give any tips for sleeping, because I have the worst time with it. Sometimes, I only get 4 hours a night.

• Bunbury, Australia
6 Dec
I'd give a fair bit to have four hours sleep without waking up in the middle.