JJs Vinyl Madness Countdown #711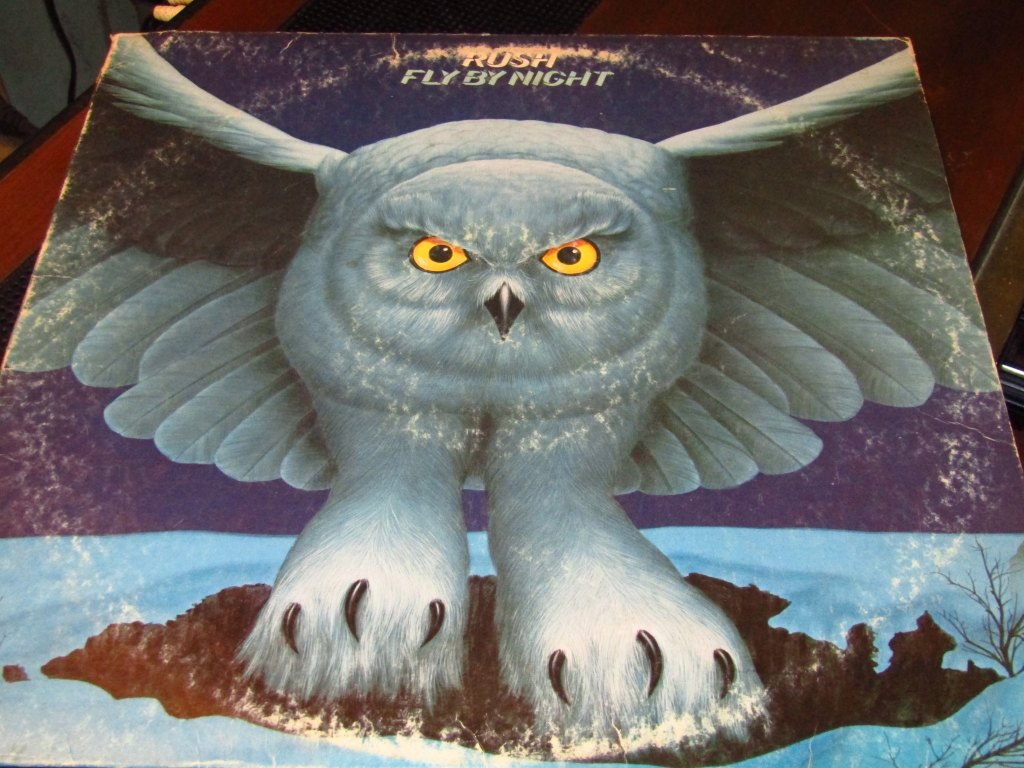 United States
December 6, 2017 3:36am CST
The second album from them. The first I owned by them. The first with Neil Peart on percussion. It showed a marked change in style from their first release, due to Neil's songwriting and percussion. Peart would quickly become the main lyricist for the band. My oldest sister had this...decided she didn't like it and gave it to me. Silly sister. She reminds me of several myLotters.

Side one of this album never gets over. The bells recorded at the end of the last song of side one are recorded all the way to the center...they will continue ringing until the needle is lifted from the album. Rush - Fly By Night

This was the first Rush album to feature drummer Neil Peart. In addition to drumming duties, Peart also took on the job of lyricist by default, leading the b...
5 responses

• Denver, Colorado
6 Dec
Classic Rush! I love it, both song and album!

• United States
6 Dec
Have you seen any videos from the band YYNOT on facebook? They nail Rush.

• Denver, Colorado
6 Dec
@JolietJake
- Yes! You posted a link awhile back. They nailed it.

• United States
6 Dec
@teamfreak16
They posted Making Memories from this a few days ago...bass was a bit overpowering, but it was pretty good

• United States
6 Dec
@JolietJake
-- don't forget to use
Countdown to Ecstasy
tomorrow for NJ.....

























• Los Angeles, California
6 Dec
Some myLoters have discerning taste lol!

• United States
6 Dec
Why, thank you for noticing


• Daytona Beach, Florida
6 Dec
Another I haven't heard but enjoyed thanks for sharing.

• United States
6 Dec