Podium.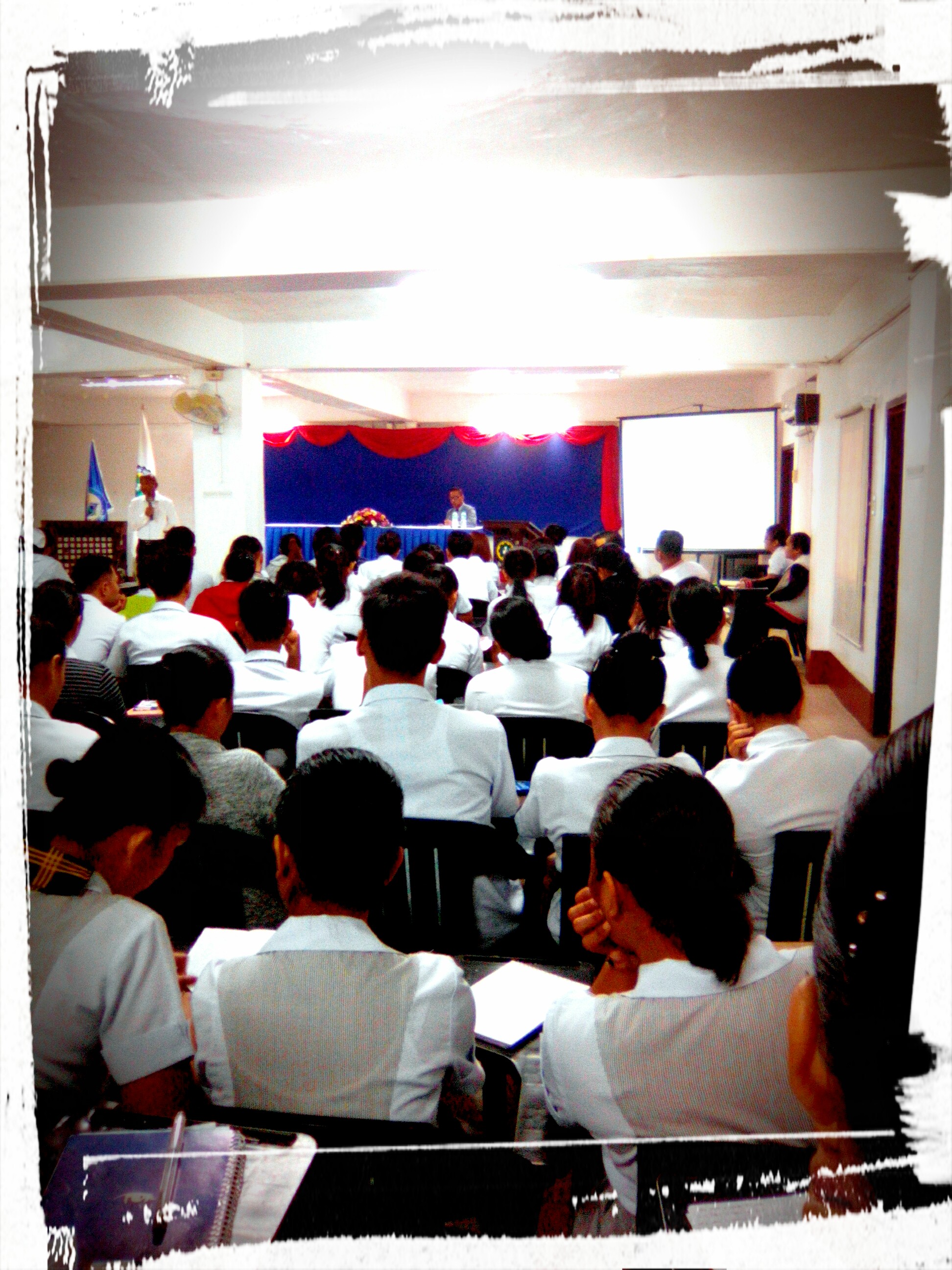 Philippines
December 6, 2017 3:51am CST
I was once again the earliest among the instructors. I arrived at 7:38am while our dean came in at 7:45 AM. I asked our clinical coordinator if I could pass the task to another clinical instructor because I am sneezing and coughing. Sir FMD however said I can do it. The activity started at 8:20am. I sat beside my level 4 students and when the emcees called my name, I immediately went to the podium at the right and said the prayer that I did. I spoke slowly and glanced at the audience once in a while. I did not tremble; it was a prayer that I recited so I had to be confident. I had to pause at certain words because the students have to imbibe the prayer. Are you confident on speaking in front of a crowd? We should be.
7 responses

• Philippines
6 Dec 17
As long as the prayer is intentional, then you are good. You did a good job!


• Philippines
7 Dec 17
really? isn't it that you applied for an offline work? i can see that you have the personality of a public speaker

• Philippines
7 Dec 17
@ridingbet
I do want to work offline. But then, it is not the right time to work in this kind of field. Hopefully, I will do job hunting next year. I still need to deal with the evil relatives.


• Philippines
7 Dec 17
I always speak before people in-behalf of our general manager, since I am her EA. I also make her short speeches whenever she will be having it in a program. And when she suddenly, cannot come, I go up the stage to say her speech.


• Philippines
7 Dec 17
well, that is great, my lady. i guess we have that 'power' to speak in front of the public, extemporaneously or with a 'codigo', right?


• Philippines
7 Dec 17
we must have self-confidence so our personality will be developed further.

• Davao, Philippines
7 Dec 17

• United States
6 Dec 17
Well done!!! If I am fully prepared and have a deep knowledge of the subject, I have no problem speaking in front of a crowd.

• Philippines
7 Dec 17
we should all be confident when we talk in front of people. thanks.


• Philippines
7 Dec 17
thank you. i was the contestant for an oratorical contest in my senior college year, and i had to speak loud with less than a thousand audience, so i got the skill of speaking in front of the crowd