Odd Christmas Songs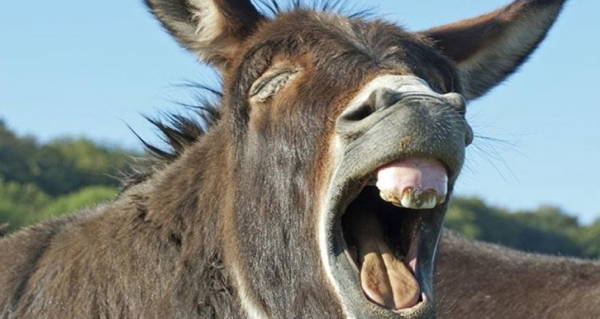 United States
December 6, 2017 6:14am CST
Continuing on with my list of odd Christmas songs, or novelty songs as @JohnRoberts likes to call them is one I had almost forgotten about. Growing up in Philadelphia our neighborhood was a picture of what America is, a melting pot of people. There were 1000's of us next to one another. German, Italian, Jewish, Mexican, French, Irish. Having Italian neighbors around the holidays meant that when my brother and I would be in their home we would hear the song Dominic The Italian Donkey. Once we moved from the city to the suburbs I didn't hear this song again until a few years ago when a radio morning show that I listen to began to talk about it. All of the ones on the show grew up in the Philadelphia area and remembered it. They have now made it their tradition to play it each season. The song was written in 1960 by Ray Allen. Reindeer can't climb the hills of Italy so Dominic the Donkey steps up to help Santa. The song reached number 14 on the charts in 1960. https://www.youtube.com/watch?v=nQrdxtWgHbE picture from google pictures. some information verified by wikipedia.

As it says on the tin, Dominick the Donkey By Lou Monte. I had this up on my old channel so just puttin it up even if its a bit early.Lol .No copyright Infri...
8 responses


• United States
6 Dec
I'm thinking it may be a regional song. Not sure though

• Los Angeles, California
6 Dec
I never heard this one before.

• Bunbury, Australia
6 Dec
I've never heard this one. We have Six White Boomers about the six white kangaroos that step in to help Santa deliver toys in Australia.

• Derby, England
6 Dec
@JudyEv
Used to sing that one with my Y 2 infant classes in Brisbane!

• Bunbury, Australia
7 Dec
@catsholiday
Did they bounce around the room like kangaroos?


• Green Bay, Wisconsin
8 Dec
That is so cute! I could really get into that song. Thanks for sharing.

• United States
6 Dec
I remember this one. There sure are a lot of odd Christmas songs to enjoy.

• Canada
6 Dec
I was actually playing this song on youtube on the weekend. I liked it!!

• Derby, England
6 Dec
Not heard this one before. Always keen to hear new and different Christmas songs

• Banks, Oregon
6 Dec
Lol very odd song indeed.