My First Death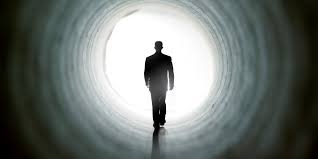 Virginia Beach, Virginia
December 6, 2017 9:37am CST
No, no! Not me, personally. I have never died in my life. This post is about my first remembered experience with death. Although quite morbid it was traumatically unusual, for a kid, or anybody else. When I was 11, there was 15 year-old neighborhood bully who loved to beat me up. That seemed to be one of his favorite pass-times but I can honestly say that I never enjoyed it. One afternoon while out riding my bicycle on the feeder road along the brand new four-lane Virginia Beach Boulevard, I spotted Billy coming up behind me, riding fast. Here we go again. Hoping to prolong my freedom before getting pummeled I started pedaling as fast and hard as I could. With him being bigger, and on a bigger bike, he easily closed the gap between us and tried to ram mine, all the while chiding about what he was going to do and laughing like a hyena… Without even thinking I swung my bicycle to avoid collision and darted across the busy highway. Billy swung around and continued the pursuit. Just as I reached the other shoulder, I heard brakes screeching a thump and screams, glancing over my shoulder just in time to see Billy sailing high in the air and them slamming down on a car hood with his head going completely through the windshield. As if that wasn't damaging enough for an 11 year old, his mother blamed ME. She told my father I had baited her son to make him chase me into the roadway. It was all my fault. I killed Billy on purpose! Those thoughts haunted me for years. It wasn't until I got older that I finally reasoned that it was what it was. Just an accident.
7 responses

• United States
6 Dec
Oh wow! That's terrible for an 12year old to see and to think it was their fault. I've only seen one accident actually happen, in my life. And never seen anyone die.

• Bunbury, Australia
6 Dec
How could that woman possibly blame you? That is very sad but these things happen. I'm glad you reasoned that out for yourself eventually.

• United States
6 Dec
It's so hard not to blame ourselves when things like that happen, especially if we're children. I'm glad you were later to realize it was an accident and not at all your fault.



• United States
6 Dec

That's crazy the mom blamed it on you . . . bait, really? Sorry for what happened to Billy, yet at the same time his mother may not have had any idea he had been beating you up regularly . . . I don't know about "karma" but . . . .

. It was definitely not your fault.

• Jacksonville, Florida
6 Dec
Oh my gosh, that's awful but absolutely NOT your fault!

• Singapore
6 Dec
I can understand how vulnerable, lost and helpless you would have felt at that time. I recall when I was a kid one bully blamed me for breaking a stone which he claimed was precious. I felt very traumatized at this vicious accusation - siva .

• Winston Salem, North Carolina
6 Dec
What a horrible way for the mother to handle that. Why is it that we humans seem to always want to blame someone else when something goes wrong?