I had my Green Tea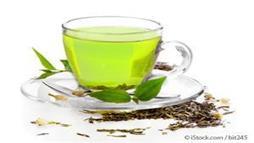 Hyderabad, India
4 responses

• St. Catharines, Ontario
6 Dec
I drink green tea but only add a bit of honey to it. Never heard of adding coconut oil to it.

• Hyderabad, India
6 Dec
In a scientific magazine, I read that it makes our nervous system quite strong and healthy. The elasticity of the nerves remain intact

• Hyderabad, India
6 Dec
@BarBaraPrz
yes. When I was suffering from knee pain I happened to come across the article. I just gave a try and found an amazing result within two hours. So I started taking it.

• United States
6 Dec
I do not drink tea, but I just read that Green Tea boosts immunity, so I think I will be drinking some green tea.

• Hyderabad, India
6 Dec
Do you add coconut oil to the Green tea.?

• United States
6 Dec
@shivamani10
I have not tried that, but it does sound a healthy addition to the green tea.

• Philippines
6 Dec
I never drink tea. I just want to be clarified the difference with a green tea compared to a common tea. What is the difference? Both of them have caffeine?

• Hyderabad, India
7 Dec
Green tea does not have caffeine. It has got more anti-oxidants.Hence, a good solution for all health problems like Diabetes, blood pressure, anxiety, muscle relaxation, etc., Some people say it works nicely in fighting Cardiac problems also.