Explain That To a Two Year Old!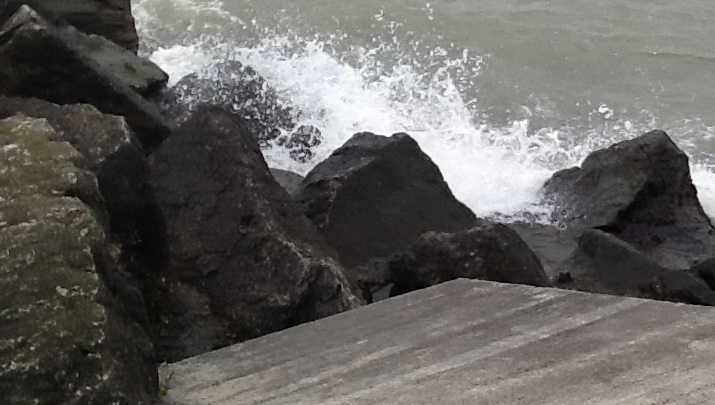 Canada
December 6, 2017 10:43am CST
As a mom of four young children....a 5 year old, a 4 year old, a 2 year old and a newborn...I was not prepared. My father inlaw died suddenly and unexpectedly. My husband was devastated and I had my hands full! The first visiting hours it had been decided that we would take our children (his only grandchildren) to the funeral home before visiting hours started. We had no idea how they would react....but tried to prepare for anything. Arrangements had been made to hav a friend whisk the youngsters away before actual visiting hours began, The children remarked on how Grandpa looked like he was sleeping. Then my precocious two year old looked thoughtfully at the casket. Her innocent young voice carried through the room. Why are grandpas feet covered? As we groped for an answer this same two year old answered her own question. With a satisfied smile...she announced...so no one can tickle his feet. While she doesn't remember...all of the adults in the room remember how this released a lot of anxiety.. From the mouths of babes..... @UncleJoe inspired this discussion. Thanks for reminding me.
9 responses



• Uzbekistan
6 Dec

• Canada
6 Dec
@MALUSE
I liked her answer and her reasoning. Her father (my husband) has extremely ticklish feet. I'm sure that was part of her reasoning.

• Bunbury, Australia
6 Dec
I love how little kids reason some things out for themselves.

• Canada
6 Dec
It was too cute. Whilst that phrase is overused...this was so funny. And this endearing two year old always had a smile that lit up the room.

• Bunbury, Australia
7 Dec
@Morleyhunt
They are just so innocent with their comments. The little minds must be going ten to the dozen trying to work out all sorts of puzzling things.

• Canada
7 Dec
@JudyEv
this was an extremely clever 2 year old. She reasoned out so many things. She's now a lovely young woman....soon to celebrate her 38th birthday (where did the years go).



• Canada
8 Dec
So true. The world looks so different when seen through the eyes of a child.

• Philippines
18 Jan
an innocent and very interactive answer from the child.

• Canada
18 Jan
She has always been a precocious child....

• Tucson, Arizona
7 Dec
you never know what the youngsters are thinking and what they might say


• Canada
7 Dec
It certainly lightened everyone's mood that evening. There had been so many tears shed. I think we all chuckled at her reasoning.


• Canada
7 Dec
It was a reasonable assumption for a two year old to make. It's a sweet memory of a very sad day.

• Canada
6 Dec
Kids have a way of lightening up the mood. Grandpa would have had a great laugh at that one.

• Canada
6 Dec
I'm sure he would have found it amusing. She was such a cuddly little one...

• United States
6 Dec
How sweet those little words happened to be on a day full of sadness and tension.

• Canada
6 Dec
That was 35 years ago. I can still hear her childish voice forming the question.