Moving soon....continued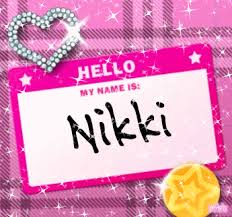 Wausau, Wisconsin
December 6, 2017 11:53am CST
So as you all know we are moving soon. I have to transfer my sons schools though which is a bummer but works. We will be a lot closer to his new school by half the distance now which is great. We will be possibly be moving after Christmas and before New Years is what I was told. Just have to figure out helpers if we can and what not. Especially gas which I might have that covered. The landlord here won't be happy but whatever. I will be happy to be just moving but only sucks because its cold and snowy out. Prayers its a good day when we do move...
10 responses

• San Antonio, Texas
6 Dec
I hope everything goes good !

• San Antonio, Texas
7 Dec

• United States
6 Dec
Is sad he has to switch schools.

• United States
7 Dec

•
7 Dec
Don't worry everything will be fine

• Jacksonville, Florida
6 Dec
Hopefully it won't be snowing when you move and I hope you can find the help you need as well.

• Derby, England
6 Dec
Hope it all goes smoothly for you. We moved from a house we had owned for 25 years about 2 years ago. I hope we don't have to do it again!

• Canada
6 Dec
Over the years...I have moved frequently. Good weather...bad weather. Winter and summer. I think the worst move was during a blizzard when I was 8 months pregnant.

• Wausau, Wisconsin
7 Dec

• Toccoa, Georgia
6 Dec
I hope the whole move goes smoothly.

• Chile
6 Dec
I hope everything works fine.


• United States
6 Dec
How long have you lived there? Are you supposed to give 2 weeks notice?


• Wausau, Wisconsin
7 Dec
right it sucks but needs to be done