Morning Inspiration 12/7/17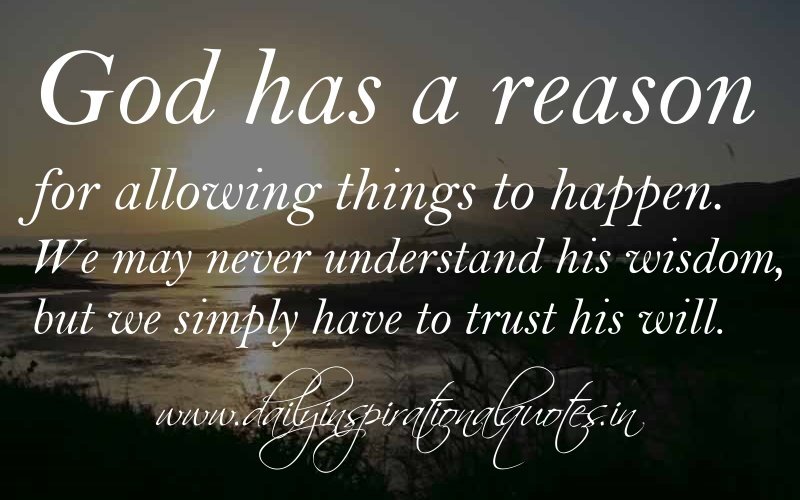 Philippines
December 6, 2017 6:34pm CST
Honestly I've been struggling with my faith. I don't understand why God allow problems in life. My life is a mess right now I don't know why He didn't make things easy for my life. But God is full of wisdom we may not understand why he allows difficulties in life. I should just trust him, develop my faith, keep holding on and see how He will get me through all this problems. Keep the faith and stand firm.

7 responses

• Haldwani, India
7 Dec
I don't believe in god!.. Though I love adventures!..

• Philippines
7 Dec
If you will have problems the more you won't believe that there is a God. I choose to believe in God why I enjoy the adventures of life. I love adventures too. Life is an adventure

• Philippines
7 Dec
@mohit459
Okay it's up to you. I'm not forcing you to believe in God. You seem very confident of that.


• Canada
7 Dec
Jesus struggled. The apostles struggled. However they did not give up and now are blessed beyond understanding. What sustained them? (See Hebrews 12:2)

• Philippines
7 Dec
I like what you said. True Jesus struggled to in his faith but is now blessed beyond understanding. God will bless me too I will just wait for God

• Banks, Oregon
7 Dec
That's life my friend we have good times and bad times.

• Philippines
7 Dec
God allows bad times but I learn to continue to trust him and wait for him


• Philippines
7 Dec
Only God knows the real reason behind our problems. We just have to wait and see how he will work miracle in our lives

• India
7 Dec
That's a good inspiration . We all should have such inspiration in life to be strong and positive.

• Philippines
9 Dec
Yeah that is true we need inspiration to be strong and positive in life

• Philippines
7 Dec
What is the problem that made you think that GOD is putting you to a test? maybe you're just depressed? What ever it is he will help you.

• Philippines
7 Dec
I also have problems and how I wish God save me from those but then he didn't. It makes me want to lose faith in God but then I learn to trust his wisdom and guidance

• Bunbury, Australia
7 Dec
That is all you can do. I hope He comes good for you soon.

• Philippines
7 Dec
All I can do now is not to lose hope and trust His will