The imitation game: a new wonderful movie.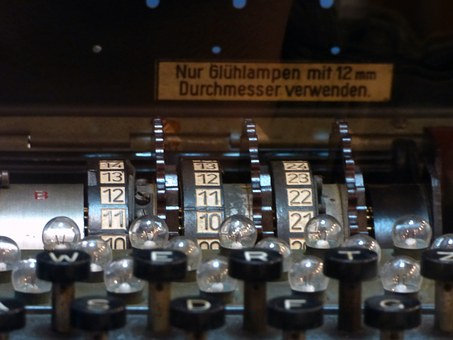 Chile
December 6, 2017 7:26pm CST
I found out that Netflix has a category for movies that have won Oscars. My friends have not gone to the cinema often so they have never seen those films. Today I turned on the imitation game, about the breaking of the Enigma machine code during the second world war. Benedict Cumberbatch acts the character of Alan Turing, the genius mathematician who did it with the aid of other people. The movie is a real thriller and an intense film that gives a lot to think. A movie to watch.
7 responses

• East Tawas, Michigan
7 Dec
That sounds like a very intense movie, one that would be worth seeing.

• Chile
7 Dec
It is. And it is based on a true story.

• East Tawas, Michigan
7 Dec
@marguicha
The true story movies are the best ones:)

• Philippines
7 Dec
Thanks for the heads up on the movie. I'll look it up. I have read about how the breaking of the enigma code gave the allies a huge advantage over the Germans in winning the war. But I am more interested in how this movie will portray Alan Turing's homosexuality for which he was prosecuted by the British government despite his contribution to the war effort.

• Chile
7 Dec
That is also shown in the movie very well.

• Haldwani, India
7 Dec
I will surely download the movie and watch it when I have time

• Los Angeles, California
7 Dec

• Bunbury, Australia
7 Dec
I don't know this one. We need to watch a few more movies too.


• United States
7 Dec
I loved that movie! Especially knowing it was a true story.