What is your favorite day of the week and why?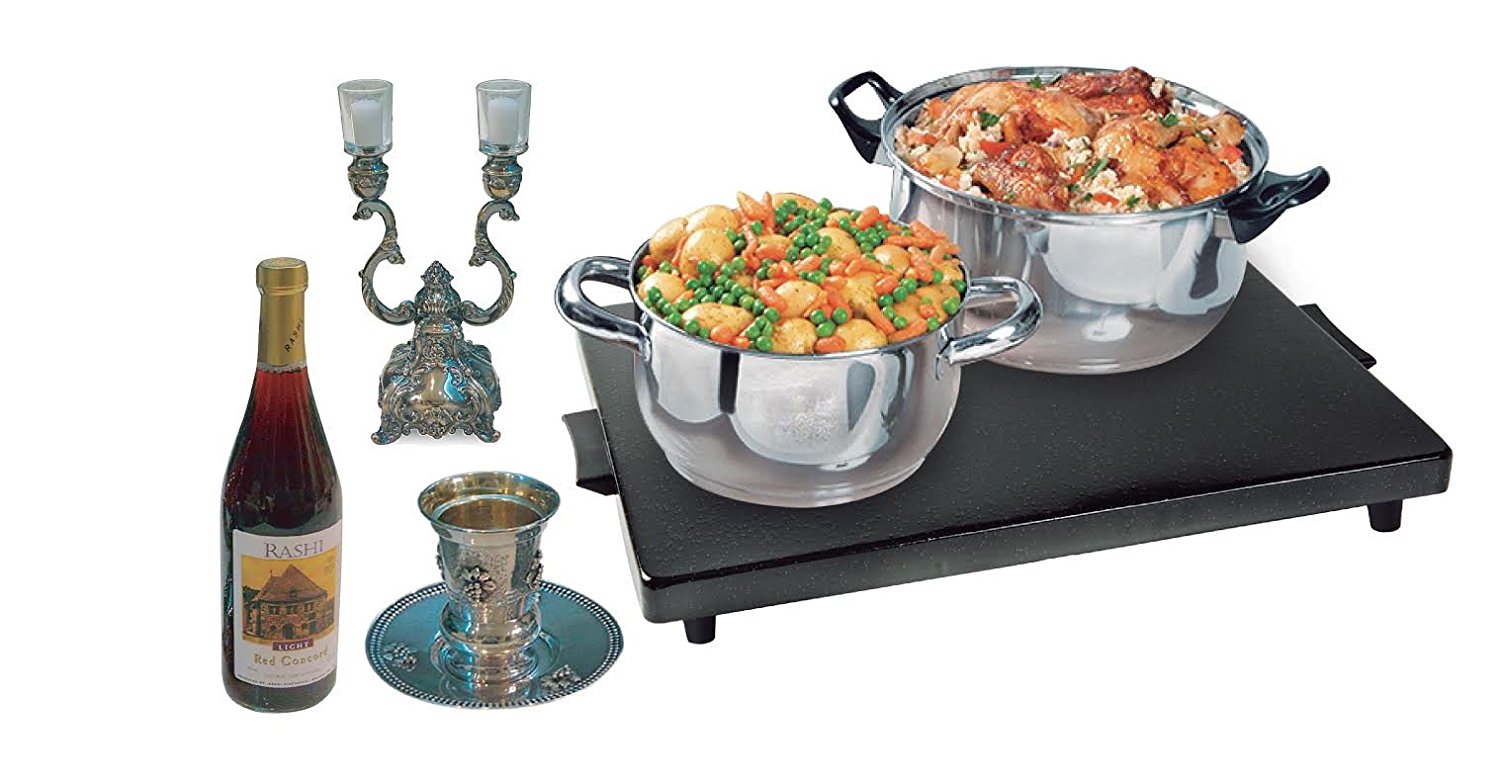 December 6, 2017 8:48pm CST
I love Fridays because it is the end of the week for me and our Sabbath starts after I light candles. I run around the apartment getting ready for it and when time to light candles no computer and no TV for me till Sunday. Most people if do not go out after the Sabbath do their laundry and relax and may go back to the computer. I go back to things on Sunday morning. It is a peaceful time. Families eat and spend time together and sing. When I am on our porch I can hear them when their windows are open and I know it is a Sabbath. There are those of us that use what is called a plata on the Sabbath. We plug it in the wall before the Sabbath starts and put our food on and I cover it with something so the food heats up and then eat it. I am putting a picture of one I found here to show you. It is a day that one relaxes everything. I sit out on our porch in nice weather and read a book and my cat will come to get her pets.
10 responses


•
7 Dec
Thank you very much josefina. At times when I am lighting the candles my cat will sit on the ground and watch me. I cannot take a photo of her doing it because once I light candles that is it.

• China
7 Dec
Friday,next day I have a rest

•
7 Dec
@RodrickH
Rodrick, what are you talking about go out and have fresh air?


• Philippines
7 Dec
I like Sunday the most where I can have time to relax and have time to bond with my family.

•
7 Dec

• United States
7 Dec
There's nothing like Shabbat!!!!

•
7 Dec
Thanks Four Walls, do you observe Shabbat?

• United States
7 Dec
@Hannihar
-- absolutely! As my friends (who are
very
southern) say, ain't no shalom like that Shabbat shalom!


•
7 Dec

• India
7 Dec
Saturday and Sunday are my favorite days

• Los Angeles, California
7 Dec
It used to be Friday naturally when I worked. Now it doesn't matter.

• United States
7 Dec
I love Monday for sure. It's the start of everything for me.

•
7 Dec
That is right it is the start of your work week there in the States Shay. Ours starts on Sunday.

•
7 Dec
Friday, end of the work week.

• Philippines
7 Dec
My favorite day of the week is Sunday, because it is our family day. This is the day when our entire family gather and eat lunch together, play games with the kids, and many more. Sunday is indeed special to us so I'm looking forward to it every week. Anyway, I love the fact that you have a no computer day, I think I would suggest that to my family so we can have more quality time right?

•
7 Dec
Thanks Rose. It sounds like a very special day for you and your family.