Flowers are very costly now...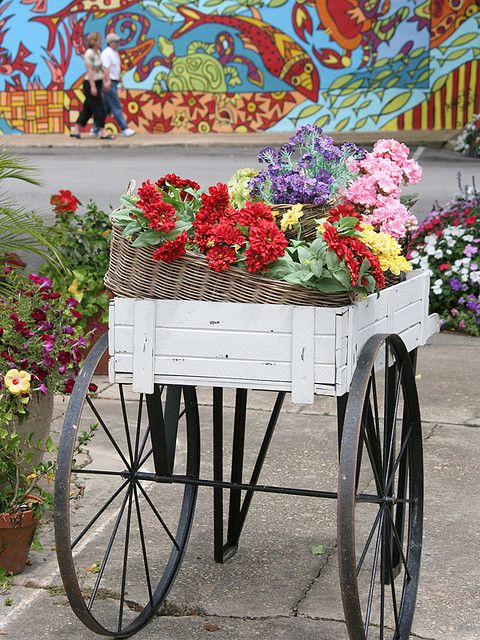 Hyderabad, India
December 6, 2017 10:49pm CST
Just now I heard the voice of flower vendor. He regularly carries flowers in his wheel cart and will be shouting...'flowers.....flowers...'. The voice will be quite nice and has got a good pitch also. yesterday I came to know that he was in this business for the past 7 years and earned a lot. He got two houses constructed for his children. I really could not believe it. He also told me about the MIRCHI BAJJI Vendor and explained that man became rich selling the MIRCHI BAJJIS just for 4 hrs in the evening. The flower vendor makes a good business. He is selling each rose for Rs.5/-. whereas he actually purchases them for Rs.50/k.g. This is how he is minting money selling them for a higher price. He says that the roses are not available in the market at any place and he could get them from the Garden of his relatives.
6 responses

• United States
7 Dec
That is a smart man there.

• Hyderabad, India
8 Dec
yeah. just by selling flowers he is getting a lot of money. He purchases in the wholesale market and makes good money selling each flower in retail fashion. He invests Rs.50 and goes with a profit of at least Rs.300.

• India
7 Dec
Are you planning to start any such business

• Hyderabad, India
8 Dec
For that, I need a special dress. Lungi or Short along with a cut banian.

• Philippines
7 Dec
I didn't even bought them back when there was Valentines and even All souls day.

• Hyderabad, India
8 Dec
Of course, but their number will be quite small.


• Hyderabad, India
8 Dec

• Roseburg, Oregon
7 Dec
He is a very smart business man turning a nice profit.

• Hyderabad, India
8 Dec
Rs.300 from an investment of Rs.50/-

• Malaysia
7 Dec
yes they are indeed, might as well pluck those wild flowers in the field instead

• Hyderabad, India
9 Dec
Some people do such things also.

• Malaysia
9 Dec
@shivamani10
yeah free and those flowers grow a lot in the wild

• Hyderabad, India
9 Dec