I started the day with a movie.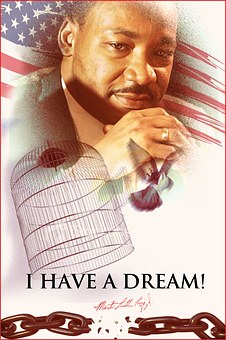 Chile
December 7, 2017 7:12am CST
Good morning, friends. I am trying to have my feet up a part of the day so that they don´t swell so much. Watching films at Netflix is a good way to do so and not get bored. Today I watched alone a movie that I had wanted to see for some time: "Selma". The story is about the march guided by Dr. Martin Luther King Jr. in the 60s where so many things were done for civil rights. I was young then and we did not have those problems in my country but I was aware of what was happening in the US in the news and one of my all time heroes has been Dr. Martin Luther King. The movie is very interesting and I would recommend it to those of you who are interested in this subject.
8 responses

• Los Angeles, California
7 Dec 17
Good morning. You started the day on a positive note.

• Bunbury, Australia
7 Dec 17
I haven't seen this. It's good you're getting your feet up a bit more.

• Chile
7 Dec 17
My feet are much better, but not well.

• Philippines
7 Dec 17
Maybe I have to watch it also

• India
7 Dec 17
I agree that Dr. Martin Luther King was a great man. But now I feel they are stretching it, a bit too much. Such a thing leads to resentment, which can surface badly and lead to genocide. People should know where they should be drawing a line.

• Chile
7 Dec 17
I don´t understand what you say, vanny. What do you mean by "stretching it"? I this that respect between people, whatever their race or culture, cannot lead to resentment.

• United States
7 Dec 17
I am glad you lie it. My friend is getting netflix and share with me.

• Chile
7 Dec 17
Do watch it. It is a movie, but very near a documentary. It is interesting and moving.

• Malaysia
7 Dec 17
you had breakfast already? Watching movie after that is relaxing, no household chores?

• United States
7 Dec 17
Good morning.There.I saw the movie there a while back.

• Peoria, Arizona
7 Dec 17
I have wanted to see Selma but it isn't on Netflix for the instant play or whatever it is called yet.