Odd Christmas Songs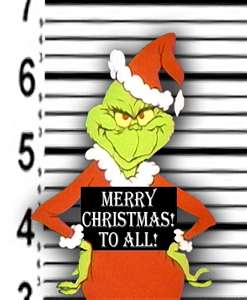 United States
December 7, 2017 7:41am CST
This is for those on Santa's naughty list. The song is a blues song from Leroy Carr. Christmas in Jail, Ain't It A Pain. Nothing has the Christmas spirit quite like singing about being in jail on Christmas.

This food here Santa It ain't fit to eat This food here Santa It ain't fit to eat Won't you come and bring me a plate Of turkey meat I hope none of you are on Santa's naughty list or you just may sing the blues along with Leroy. https://www.youtube.com/watch?v=M9tIADQXYto lyrics and picture from google.

Blues, Blues Christmas from Document Records; CDs, Downloads and Free Festive EP. Find the full series here - http://thedocumentrecordsstore.com/ Document Re...
7 responses

• Philippines
7 Dec
Is that Jj, i mean the photo?

• Los Angeles, California
7 Dec

• United States
7 Dec
Now that is a very bluesy song. Sometimes I am on the naughty list, sometimes the nice list. I like to mix it up a bit to keep Santa on his toes.

• Bunbury, Australia
7 Dec
Cool song. Just laid back and tonking along.


• Derby, England
7 Dec
That is a new one for me!! Have you heard Spike Milligan's "Walking backawrds for Christmas" - now that is an odd one!?

• Green Bay, Wisconsin
12 Dec
I'm sure glad I'm not on Santa's naughty list. Not singing the blues this Christmas. Enjoyed the song.

• Daytona Beach, Florida
7 Dec
That is strange. Never heard it before.